Moving to a foreign country is a big but wonderful step one can take toward their personal or professional goals. Since you're here, you're probably entertaining the idea of moving to Hungary, which is great! In this article, we'll list lots of job opportunities in Hungary for foreigners, so that you'll be able to find a great job in Hungary that suits you.
As you consider taking the plunge, you might be wondering: "Is it easy to find work in Hungary?" Well, let us answer that for you.
Before you embark on the monumental journey of changing countries, you must know that most Hungarians do not speak any foreign languages—not even English. While speaking only English does not bar you from landing a great job in the country, you'll have quite the head-start if you learn Hungarian before your move.
And that's where we come into the picture.
To ensure success in your Hungarian job hunting and to stand out amongst other candidates for your dream job, start learning Hungarian with us! Create your free lifetime account today, and start exploring everything that HungarianPod101.com has to offer. From themed vocabulary lists to audio and video lessons on a range of topics, we can help you master both everyday conversation and business language. To start, why not study our vocabulary list Talking About Jobs and Work in Hungary?
In the meantime, let's look at the most common jobs in Hungary and how to get one for yourself.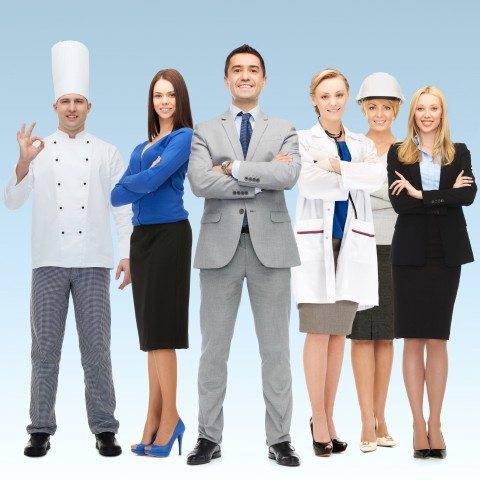 Table of Contents
1. Hungarian Cities Where You're Most Likely to Find a Job
Jobs in Hungary for foreigners are somewhat limited, especially for those who don't speak the local language. But you can still land a great job here if you know where to look!
The first city that most foreigners think of is Budapest, which is no surprise. The percentage of citizens who speak second and third languages is the highest here, so as a foreigner, you probably have the best chance of finding a job in Hungary in the capital.
That said, the type of job you would like to get and the lifestyle you're after play a huge role in which city you should opt for. Although Budapest is the best place for foreigners to find jobs, it's possible that the big city life just isn't for you! You could easily find smaller cities in Hungary offering jobs with no language requirements—neither English nor Hungarian.
For example, all you need in order to do construction jobs in Hungary are two talented hands and strong arms. Even smaller cities need buildings put up and roads fixed. You might want to try Szeged, Debrecen, or Pécs for this type of work.
The same goes for hotel jobs in Hungary, or for being a waiter or waitress in a local restaurant. Typically, "handy" jobs like this are perfect for those who don't speak Hungarian or those who just don't want to live in a big city like Budapest. These manual job openings are mostly found in local newspapers, but you can apply for them through working agencies as well.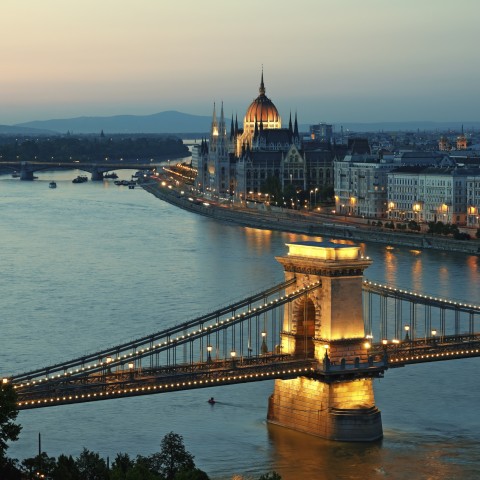 2. Top Websites for Job Hunting in Hungary
While searching for work opportunities in Hungary, there are a few websites you should definitely check out:
LinkedIn

LinkedIn features tons of job listings in a variety of industries, making it one of the best places to find work in Hungary for foreigners. Of course, because LinkedIn is also a networking site, it's a great place to find potential connections who will help you get your foot in the door.
Glassdoor

Glassdoor is not very popular in Hungary, but it's still worth checking out.
Profession.hu

Do you already know some basic Hungarian? Then your best bet for finding your dream job is to check out Profession.hu. The majority of job descriptions here will be in Hungarian, but because this platform is even more popular in Hungary than LinkedIn, you're sure to find a position with your name on it here!
And a few more honorable mentions:
3. The Best Jobs in Hungary for Expats
Now, let's look at the top jobs in Hungary for foreigners.
Before we dive in, you must bear in mind that unless you're from the EU, EAA, or Switzerland, you'll need a work permit to work in Hungary. Permission to work is granted by the Blue Card, which can be used for working in the country for up to two years without any problems.
A- Language Teaching Jobs
Language teaching jobs are another great start for foreigners, especially those who speak a unique language such as Chinese or Japanese. That said, this is also a popular job category for native English speakers and others who have incredible proficiency in their native tongue. This makes teaching one of the most suitable jobs for Americans in Hungary, for example.
You'll be able to find plenty of English teaching jobs in Budapest, but other parts of the country are also in need of language teaching professionals. In fact, there is currently a shortage of professional language teachers in the country, and many language schools are actively searching for foreign teachers to employ. While many schools will ask candidates for some previous teaching or tutoring experience, they might just turn a blind eye if your language skills are through the roof!
Universities are the best place for job hunting in Hungary if you would like this type of position. Even if the school in question does not hire you—as they require candidates to have serious teaching qualifications—they might know of and connect you with other institutes who could help you find a job in Hungary.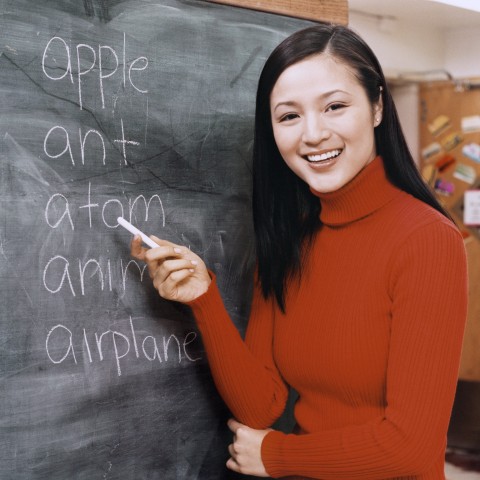 Blue-Collar Jobs
As mentioned earlier, foreigners who do not speak Hungarian will have the easiest time finding jobs that involve manual labor. It's not uncommon in Hungary to hire foreign workers for blue-collar jobs, so you should definitely give it a go if your Hungarian knowledge is limited or nonexistent.
These types of jobs are much in demand in Hungary, as there are always buildings to be built and food to be processed. Because these are the most common jobs in Hungary, your chances of landing a blue-collar position are quite high.
You can apply for blue-collar jobs through government organizations or job centers, as the government is usually the employer. Of course, you can also find blue-collar work for private companies or even individuals.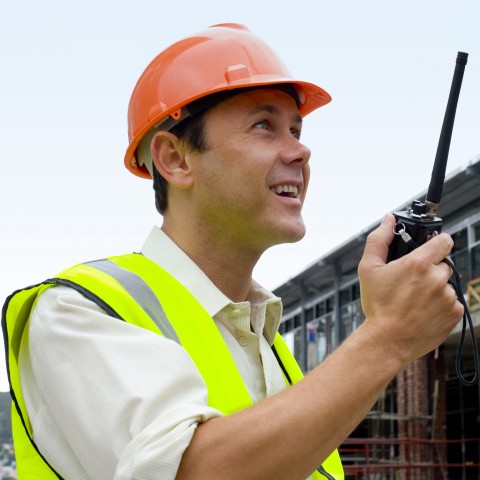 Office Jobs
When looking for office jobs in Hungary, you could apply for a position with a national company or with a multinational company.
National
When it comes to national companies, you will most likely need to have some solid Hungarian language knowledge to get the job. This is especially true if you're applying for a position with a smaller company, where the workforce mostly comprises Hungarian-speaking locals who work closely with each other each day.
Multinational
On the other hand, multinational companies employ people from multiple cultures and backgrounds. Because they are more welcoming of foreigners, these companies offer work environments where speaking Hungarian is not a necessity (though it would still be an advantage!).
Multinationals are also a wonderful place to find student jobs in Hungary. Bigger companies are more used to the greater turnover rate of interns and trainees, as many students do their compulsory internships at large companies. Further, because multinational companies in Hungary value the fresh perspectives that foreigners bring, they are a great place for international students to look for part-time jobs.
You can search for office job openings online through LinkedIn, Profession.hu, and the Careers page of any companies that catch your eye. Make sure to check often so you never miss your golden opportunity!
Health, Science, and Technology-Related Jobs
Another set of jobs in demand in Hungary are those related to the fields of health, science, and technology. If you have the qualifications, you're a natural winner!
IT jobs in Hungary are especially easy to find, even if you don't speak the local language. The best place to search for work in IT or other data science fields is LinkedIn.
Healthcare workers are also in-demand, especially in Budapest. To search for positions in the healthcare industry, you could inquire in hospitals directly or reach out to any contacts you may have in the country. If you're short on connections, you may have better luck searching for open positions online. Do note, however, that LinkedIn may not be much help in this field; postings on this site tend to be geared toward office workers.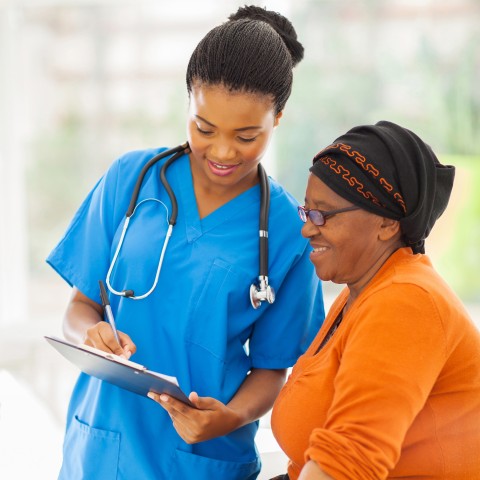 4. Tips to Help You Find a Job in Hungary
Are you wondering how to find work in Hungary? Here are a few tips you can apply to your hunt for a part-time or full-time position.
1. Have a general idea of the field or industry you want to work in, as well as the type of work you would like to do: full-time, part-time, remote, etc.
2. Do your research. Make sure you know everything about working in Hungary and its regulations, as well as the paperwork you'll need to get done.
3. Register on the appropriate website(s), such as the Hungarian job portals mentioned earlier. For most of them, you'll need to create an account. Of course, if you don't want to scroll through endless job opportunities yourself, you can search for a headhunter agency to do the dirty work for you. This is a common way for foreigners to find jobs abroad.
4. Do a basic search of what the market can offer you in your desired field.
5. Alter your existing CV or write a new one, making sure to highlight your most relevant and impressive qualifications.
6. Apply for as many jobs as you can, but make sure you're more or less qualified for all of them. Don't be careless when applying for jobs!
7. Don't just sit around waiting for an answer. Keep improving yourself. For example, start learning a new language (like Hungarian) as this is definitely an advantage in any field or position.
➜ Are you already a member of HungarianPod101? Then listen to this Inner Circle podcast on the best methods and strategies for learning Hungarian in 2021!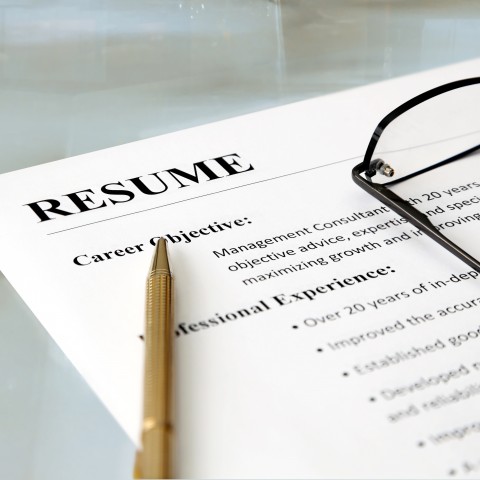 5. Continue Improving Your Hungarian with HungarianPod101
In this article, you learned…
…what to pay attention to when planning to work in Hungary.
…what jobs are in demand in Hungary today.
…several practical tips to apply to your job search.
The most important thing is that you find out what types of jobs in Hungary best match your skills and passion, and then do thorough research about the job market in Hungary. The rest will then come much more easily.
Another thing you should remember is to keep improving yourself so that you'll be more appealing to recruiters. For example, having at least some basic knowledge about the local language will be a huge advantage and show potential employers your dedication.
We can help you with that! The HungarianPod101 family welcomes you with open arms to join the thousands of enthusiastic language learners who either have the same ambitions as you do or have embarked on this journey simply for the fun and challenge of it. We're a big family of learners who always help each other out. You can become part of this family, too!
If you have any questions remaining regarding jobs in Hungary for foreigners, don't be afraid to ask! We are here to help.
Happy learning!