We're so glad that you're browsing this page because it means that you're considering learning Hungarian—or have already started! 
Now, we must say that although it is a beautiful language, Hungarian is also a bit challenging at times. That's why it is so important for you to become familiar with the Hungarian grammar basics from the beginning. 
This page is the perfect place to acquaint yourself with the ins and outs of Hungarian. From the word order to verb conjugation, and everything in-between, we'll provide you with all the information you need to get a head start in your language learning journey. 
But do remember that we'll only be covering the basics of Hungarian grammar here. If you wish to study any of these topics further, HungarianPod101.com has tons of resources and lessons, some of which we've linked to throughout this lesson. In addition, you can find insightful articles on our blog page! 
Are you ready to explore the world of Hungarian grammar with us? Let's begin.
Table of Contents
1. General Rules
First things first, we'll quickly go over the most basic Hungarian grammar rules. Once you have a good understanding of these, you should have a much easier time learning the more complex concepts! To make things simpler for you, we'll be using English as a benchmark and drawing comparisons between the two languages. 
Once you feel comfortable with these rules, you can see our more-detailed explanations further down this page.
Ready? 
Gender
Let's start with some good news: Just like English, Hungarian does not have grammatical gender. Phew! 
Sentence Structure
Normally, English sentences are constructed using the Subject-Verb-Object pattern, making it an SVO language. Well, this is not the case in Hungarian. 
Although there are instances where Hungarian uses the SVO word order too, Hungarian sentence structures are flexible and pragmatic. This means that words are ordered based on which word you want to give the most emphasis, and which the least. This gives speakers the freedom to better express themselves and make their points clear.
For this reason, super-long sentences can be structured any number of ways. You don't have to worry much about making mistakes regarding the word order, because pretty much anything you say will be grammatically correct. The only thing that matters when forming sentences is that you put the right word—the one you want to emphasize—at the beginning.
Tenses and Conjugation
In English, there are twelve major verb tenses. That's quite a lot, huh? 
Well, you won't have to struggle with Hungarian that much, as it only has three verb tenses: past, present, and future. Pretty straightforward, right? 
Also, once you learn the conjugation of regular verbs (and that of a few irregular verbs), forming correct sentences will be easy as pie.
Cases
Both English and Hungarian use cases. This means that, depending on what role a pronoun plays in a sentence (subject or object), there are slight changes to the word.
Take this sentence for example: 
This sentence has two masculine pronouns, but "he" (the subject) is in the nominative case and "him" (the object) is in the accusative case. 
In English, the case system is fairly simple. But in Hungarian grammar, cases are a bit more challenging and require the memorization of quite a few suffixes.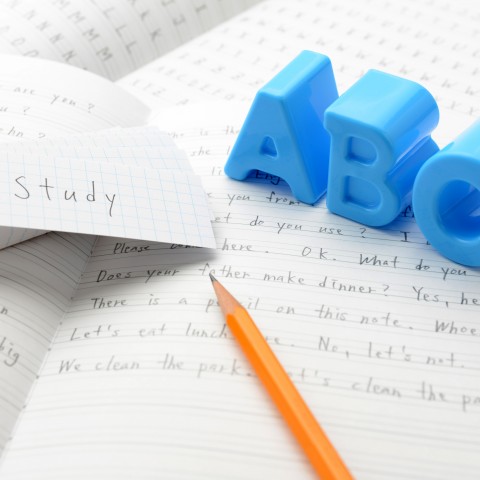 2. Word Order 
As we mentioned earlier, Hungarian normally uses the SVO word order in sentences, but there's not a set word order that one must follow. The speaker decides how they want to structure their sentences. But for this reason, they also have to remember that their word placement will impact the overall meaning of the sentence in terms of emphasis.
In Hungarian grammar, word order is based on the following rules:
1. Priority of Word
The most important words—the ones you want to emphasize—go at the beginning of the sentence. In speech, you might also emphasize them vocally by putting stress on them.
For example, each of the following variations means, "The girl sews in the house." But each one places emphasis on a different part of the sentence.
A lány a házban varr. – The girl is sewing in the house and nowhere else.
A házban a lány varr. – It is the girl that is sewing in the house, and not just anybody.
A lány varr a házban. – The girl is sewing in the house, and not doing something else; that's why she's in the house.
2. Priority of Negation
Words of negation are always at the beginning of a Hungarian sentence.
For example:
Nem fogod elhinni. / "You are not going to believe it."
Ne mondd el! / "Do not tell it."
3. Focus of the Sentence
The focus of the sentence is usually the word before the verb.
Let's take a look at a couple of the sentences from above and see how this applies to them.
A lány a házban varr. / "The girl sews in the house." 
Házban means "in the house," and it's the focus of this sentence, indicating that she sews in the house and nowhere else. Following the "focus word" is varr, the Hungarian verb for "(she) sews."
Ne mondd el! / "Do not tell it."
The focus here is on the negating word ne, which is the most important part of the sentence. Following it is the verb mondd.
Got It?
As you can see, the Hungarian sentence structure is rather flexible. To make sure you have a good grasp of this concept, let's look at a final example.
Szeretem őt. / "I love her."
Here, the speaker wants to let us know that he loves the girl in question, which is why the Hungarian word szeretem ("I love") is at the beginning.
But what if we switched the word order?
Őt szeretem. / "It is her I love." OR "She is the one I love." 
This structure indicates that the speaker loves her (őt) specifically, and is not fond of anybody else. Here, the girl who is being loved is important, not the fact that the speaker loves her.
→ Do you need more information and examples on this topic? Then head over to our Hungarian Word Order blog post!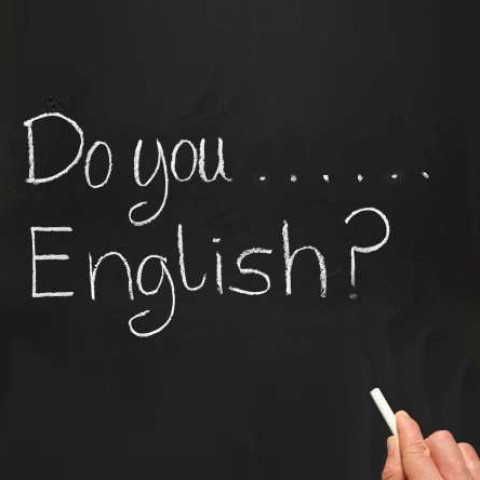 3. Verb Conjugation
Now that you know about the Hungarian word order, let's fill in another piece of the puzzle: verb conjugation.
Conjugation refers to the way that a verb changes according to factors such as voice, mood, tense, number, and person.
In Hungarian grammar, verbs can be:
❖ In first, second, or third person

❖ Singular or plural

❖ Undetermined or determined 

❖ Realis mood, conditional mood, or imperative mood

❖ Present tense, past tense, or future tense
Because Hungarian is an agglutinative language, conjugation is done by attaching suffixes to the end of verbs. These suffixes indicate if the verb is in first, second, or third person. For this reason, Hungarians don't use personal pronouns unless they want to emphasize the subject.
(Ők) Főznek. / "They're cooking." 
The suffixes also give away whether we're talking about one person or multiple people (in other words, whether the subject is singular or plural).
Várok. / "I'm waiting." 
Vezetünk. / "We drive." 
Below, you can see all of the possible verb endings regarding person and number. Here, the definite conjugation endings are in bold, whereas the indefinite conjugation suffixes are in italics.
| | | |
| --- | --- | --- |
| | Definite Conjugation Endings | Indefinite Conjugation Endings |
| I (Én) | -m | -k |
| You (Te) | -d | -sz, -l  |
| He / She / It (Ő / Az) | -ja, -i | ∅ |
| We (Mi) | -juk, -jük | -unk, -ünk |
| You (Ti) | -játok, -itek | -tok, -tek, -tök |
| They (Ők) | -ják, -ik | -nak, -nek |
Let's look at the topic of definite versus indefinite conjugation in more depth.
Indefinite Conjugation
When to use indefinite conjugation:
If there is no article

Babát várnak. / "They are expecting a baby."

In the case of undetermined pronouns

Bármit mondasz, nem érdekel. / "Anything you say I do not care about."

In the case of an unknown noun that is in plural form

Gyümölcsöket veszek. / "I'm buying fruits."
Definite Conjugation
When to use definite conjugation:
When using demonstrative pronouns

Meghívtam a srácot. / "I invited the guy."

When using actual names (known people)

Megtréfáltuk Samet. / "We tricked Sam."
-Ik Verbs
It's crucial that you learn this aspect of Hungarian grammar properly, so that you'll know whether to use a definite or indefinite Hungarian verb conjugation ending. This is important because a person might appear uneducated if they neglect to use the -m ending for the first person singular present form of -ik verbs.
Alszom. (Alszok.) / "I'm sleeping."
Hungarian "-ik verbs" are the spoken forms of a word, also known as the citation forms for when a verb stands alone. For example, -ik verbs are what you would find in Hungarian dictionaries. They're called -ik verbs because their last syllable is -ik.
Eszik. / "She is eating."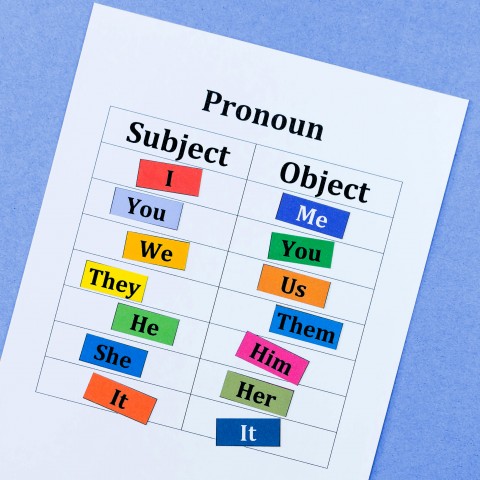 4. Grammar Cases
Another crucial part of Hungarian grammar is the cases, of which there are five types:
1. Nominative
2. Attributive / Possessive
3. Genitive
4. Dative
5. Accusative
Please note that the first three are also called "subjective cases" because they can stand as subjectives as well.
Hungarian nouns have eighteen cases, which are formed by adding suffixes to the stem. The nominative case, for example, has no suffix. The accusative case, on the contrary, is marked with the suffix -t. For example:
Nominative
a könyv 
"the book" 
Accusative
(Értékelem) az könyvet.
"(I appreciate) the book." 
Most of the cases are a combination of the source-location-target and surface-inside-proximity ternary distinctions (three times three cases). There is also a separate case ending, -ból/-ből, which means "from inside of." For example, "from the school" would be iskolából.
Let's take a moment to focus specifically on the attributive (possessive) case, as this trips up many new Hungarian learners.
Attributive Case
The attributive case has two suffixes, which are -nak (for flat-sounding words), and -nek (for sharp-sounding words). This case can also be called the "possessive case" as it expresses possession of something. This case stands in an adjectival relation to the thing that is being possessed, and therefore also serves as an attribute of the thing being possessed. Here's an example:
Péternek a könyve / "Peter's book" OR "the book of Peter" 
(Péter is a flat-sounding word.)
Here, Peter is the possessor, and the book is the thing he possesses. Peter is also an attribute of the book (the book is defined as being owned by him).
Anyának a könyve / "Mom's book" OR "the book of Mom"
(Anya is a sharp-sounding word.)
Also, possession in Hungarian grammar is expressed by a possessive suffix on the possessed object (just like above). This is opposite to how this is expressed in English, where the possessor takes the suffix. Take a look:
"Peter's book" becomes Péter könyve, meaning "Peter book-his."
Another difference between Hungarian and English is that Hungarian does not have a verb meaning "to have." Rather, Hungarians express possession by using the attributive case with the verb van ("to be"). For example:
Anyának van egy könyve. / "Mom has a book." 

Literal meaning: "There is a book of mom."
Do you need a little more help with the attributive case and showing possession? Don't worry! HungarianPod101.com has you covered with the following lessons: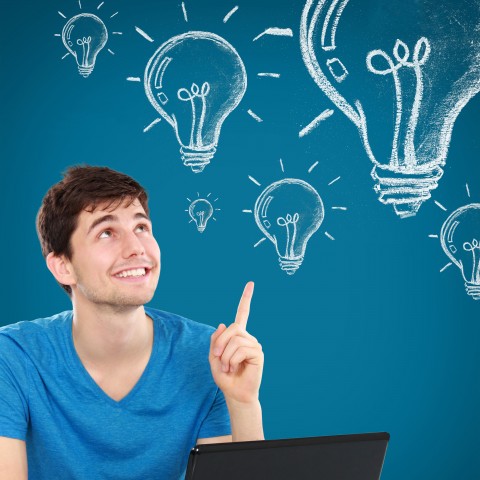 5. Bonus: Extra Hungarian Grammar Rules for the Road
In this last section, we're going to introduce you to a few more practical Hungarian grammar rules. They might seem expendable at first glance, but they're just as important as the topics we covered in the previous sections.
Gradation
One of the matters we'd like to talk about is gradation in Hungarian. 
Unlike English, Hungarian does not express gradation through stand-alone words. Instead, the language expresses it with prefixes and suffixes. More specifically, with the prefix leg- ("the most" or "-est" in English) and with the suffix -bb ("more" or "-er" in English). 
Here are some examples to give you a better idea of what we mean:
Te vagy a leggyönyörűbb. / "You are the most beautiful."
Ő a legokosabb. / "She is the smartest."
Légy pontosabb! / "Be more specific." 
Ez szélesebb. / "It is wider."
Particles
The next thing you should know about Hungarian grammar is that it has particles. Actually, it's very rare that a Hungarian verb does not have a particle attached to it. Anytime there's a Hungarian verb, it will almost certainly have a particle.
This is important to know because, sometimes, Hungarians answer questions with the particle alone, omitting the verb. 
Take a look at what we mean by this:
Elment a boltba? / "Did he go to the store?" 
Megvársz, ugye? / "Wait up, will you?" 
Politeness
Now, this might be the most important (or should we say legfontosabb?) rule. Hungarians greatly appreciate a little politeness. 
In Hungarian grammar, you can form sentences in one of two ways depending on the politeness level you wish to convey. In this sense, Hungarian is more like French (where 'tutoyer' and 'vouvoyer' exist) than like English. 
In Hungarian, you can hit a friendly note with a friend, family member, or acquaintance. But you should opt to use Ön and a more polite tone with people you don't know. Also, if the other person is older than you or deserving of your respect (like a teacher, for example), you should be more polite.
Now, as you know, Hungarian grammar tends to drop pronouns since the verb conjugation reflects the pronoun already. When using Ön, you should use the third person singular form of verbs. 
Let's see a few examples of informal vs. formal Hungarian:
| | | |
| --- | --- | --- |
| | Friendly / Informal | Polite / Formal |
| "How are you?" | Hogy vagy? | Hogy van? |
| "Do you know what time it is?" | Tudod, mennyi az idő? | Tudja, mennyi az idő? |
| "You don't have to wait." | Neked nem kell várnod. | Önnek nem kell várnia. |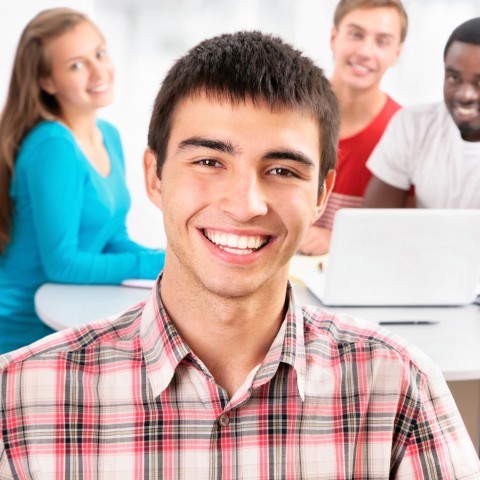 6. How HungarianPod101.com Can Help You Master Hungarian
In summary, we covered a variety of practical Hungarian grammar concepts that you should learn as a beginner. From word order to conjugation and special rules, you should now have a much better understanding of basic grammar points. 
And now that you're somewhat familiar with the most common Hungarian grammar rules, you can dive deeper. 
All you have to do is join the HungarianPod101 family.
If we've inspired you to continue in your Hungarian studies, create your free lifetime account today and start speaking real Hungarian from your first lesson. You'll find tons of vocabulary lists, blog posts, video and audio lessons, and much more when you sign up. And don't forget that should you encounter any troubles during your language studies, we're always here to help!
With us, language learning has never been easier.
Before you go, let us know in the comments which Hungarian grammar concepts you find easiest and the most difficult. We look forward to hearing from you!
March 4, 2021
Have you ever been in a situation where everything lined up just right…but the perfect quote was missing? We've all been there. That's why it's important to become familiar with quotes and quips beforehand, so that when the time comes you know exactly what to say.
Well, this is your lucky day! In this article, we're going to list 45 quotes in Hungarian with translations so that you can find the perfect one for any occasion. Now you'll never have to miss out on a quote opportunity.
If some of these quotes seem familiar to you, it's not just your mind playing tricks on you. We've intentionally translated several famous quotes in Hungarian from English so that the text wouldn't be so alien to you. The rest of the quotes—those that are not cited—are just common phrases used in everyday life.
Ready yet? Then let's dive in.
Table of Contents
Quotes About Success
In this section, you're going to read a few motivational quotes in Hungarian about success. If you need a little encouragement for your next step toward your goals, put some of these quotes up on your wall or somewhere else you'll see them often—that will certainly give you the boost of self-esteem you need!
1. "Behind every successful man there's a lot of unsuccessful years."
Author: Bob Brown
In Hungarian: Minden sikeres ember mögött rengeteg sikertelen év van.
This quote emphasizes how trial-and-error is necessary for success. It takes time to better yourself and reach your goals.
"behind" – mögött
"every" – minden
"successful" – sikeres
"unsuccessful" – sikertelen
2. "Success is not in what you have, but who you are."
Author: Robert Foster Bennett
In Hungarian: A siker nem arról szól, hogy mid van, hanem hogy ki vagy.
This quote about success says that the only thing that's important is who you are as a person. The things you've gathered, such as money, really hold no weight in how successful you are.  
3. "Don't wait for an opportunity. Create it."
In Hungarian: Ne várj lehetőségre! Teremtsd meg!
This is a terrific motivational quote. Those who wait around miss lots of opportunities. Instead of waiting forever, you should act now!
"to wait" – vár
"opportunity" – lehetőség
"to create" – megteremt
4. "Don't tell people your plans. Show them your results."
In Hungarian: Ne mondd el másoknak a terveidet! Mutasd meg nekik az eredményt!
Those who tell people what they would do instead of what they did are wasting their time.
"to tell" – mond
"to show" – mutat
"result" – eredmény
5. "There is no elevator to success. You have to take the stairs."
Author: Zig Ziglar
In Hungarian: A sikerhez nincs lift. A lépcsőt kell megmásznod.
This quote is similar to the first one in this section. It implies that success takes time—just like taking the stairs—and doesn't happen as quickly as one would like.
"elevator" – lift
"success" – siker
"stairs" – lépcső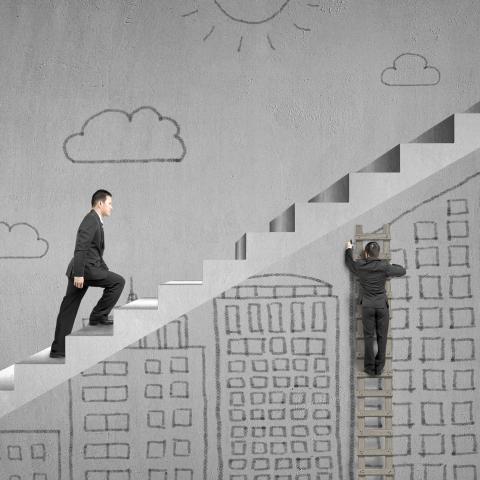 Quotes About Life
Life can be difficult, positive, and negative all at once, but the important thing is that you always look at the bright side. These life quotes in Hungarian aim to help you see the silver lining.
6. "The best time for new beginnings is now."
In Hungarian: A legjobb idő az új kezdetekhez most van.
This quote encourages you to take opportunities right away and to begin bettering yourself now. If you hesitate, you won't see results until much later.
"best time" – legjobb idő
"new beginning" – új kezdet
"now" – most
7. "Rise above the storm and you will find the sunshine."
Author: Mario Fernández
In Hungarian: Emelkedj felül a viharon, és megtalálod a napfényt!
This quote means that if you're able to overcome negativity in your life and see the good in things, you'll find the silver lining.
"to rise" – emelkedik
"above" – felül
"storm" – vihar
"to find" – megtalál
"sunshine" – napfény
8. "Life is too short to wake up with regrets."
In Hungarian: Az élet túl rövid ahhoz, hogy megbánással ébredjünk fel.
According to this saying, you shouldn't regret anything you've done, because life is too short to get caught up in things like that. Live life to the fullest and regret nothing.
"life" – élet
"too short" – túl rövid
"to wake up" – felébred
"regret" – megbánás
9. "Dream as if you'll live forever, live as if you'll die today."
Author: James Dean
In Hungarian: Álmodj úgy, mintha örökké élnél, élj úgy, mintha ma halnál meg!
This quote focuses on living life to the fullest. It says that you should seize every opportunity because you don't know if you'll ever have another chance.
"to dream" – álmodik
"to live" – él
"forever" – örökké
"to die" – meghal
"today" – ma
10. "In three words I can sum up everything I learnt about life: it goes on."
Author: Robert Frost
In Hungarian: Két szóban össze tudok foglalni mindent, amit az életről tanultam: megy tovább.
This quote is somewhat consoling. It says that you shouldn't worry about what's in the past because life goes on. The past is in the past, and you should focus on the future and the opportunities it offers.
In Hungarian, "life goes on" can be translated in two words. That's why we wrote két ("two") instead of három ("three").
"to sum up" – összefoglal
"to learn" – tanul
"about (the) life" – az életről
"to go" – megy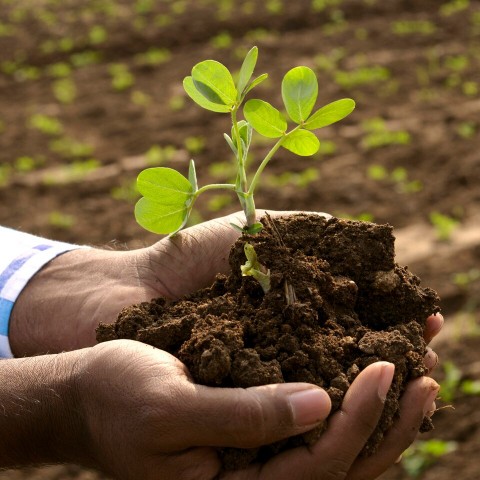 Quotes About Time
We all know that time flies, making it our most precious possession.
The following quotes in Hungarian emphasize the importance of time and encourage you to seize the day. They're perfect to put up on your wall!
11. "Early to bed and early to rise makes a man healthy, wealthy, and wise."
Author: Benjamin Franklin
In Hungarian: A korán fekvés és korán kelés egészségessé, gazdaggá és bölccsé teszi az embert.
This quote says that getting up early is the best way to achieve your goals and live a good life. This is because rising early gives you more time to get things done. In other words: The early bird catches the worm.
"early" – korán
"bed" – ágy
"healthy" – egészséges
"wealthy" – gazdag
"wise" – bölcs
12. "The two most powerful warriors are patience and time."
Author: Leo Tolstoy
In Hungarian: A két legerősebb harcos a türelem és az idő.
This saying means that the only two things you should be concerned about are patience and the time you have.
"most powerful" – legerősebb
"warrior" – harcos
"patience" – türelem
"time" – idő
13. "Be not afraid of growing slowly, be afraid only of standing still."
In Hungarian: Ne félj attól, hogy lassan haladsz, félj attól, hogy egy helyben állsz!
This quote means that not making any progress is all you need to worry about. As long as you're making even a little bit of progress, you're doing good!
"to be afraid" – fél
"slowly" – lassan
"to stand still" – egy helyben áll
14. "There are no shortcuts to any place worth going."
In Hungarian: Nincs rövidebb út azokhoz a helyekhez, ahová érdemes elmenni.
This quote says that you have to work hard for the greatest things in life. No success comes easily or quickly.
"shortcut" – rövidebb út
"place" – hely
"to be worth something" – érdemes
"to go" – elmegy
15. "There's only one thing more precious than our time and that's who we spend it on." 
Author: Leo Christopher
In Hungarian: Egyetlen dolog van, ami értékesebb az időnknél, mégpedig az, akire szánjuk azt.
According to Leo Christopher, our time is indeed precious because no-one can gain more of it. That makes it important to choose wisely who we spend our limited time with.
"thing" – dolog
"precious" – értékes
"to spend (time)" – szánni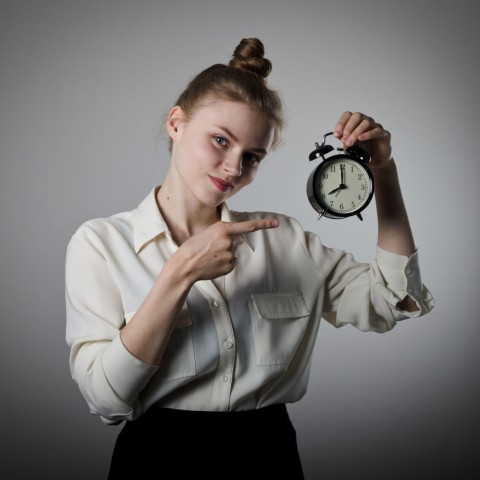 Quotes About Love
And now, probably the most important section of them all: love quotes. If you want to make your Hungarian partner swoon, all you have to do is present them with one of these romantic quotes in Hungarian. We promise you it will pay off later!
Ready to make hearts melt? Let's go.
→ For more sweet quotes to whisper in your partner's ear, see our vocabulary list of the Top 10 Quotes About Love!
→ We know that things don't always work out in a relationship… If you're recovering from a heartache, these Breakup Quotes in Hungarian can help!
16. "Dream without fear, love without limits."
In Hungarian: Álmodj félelem nélkül, szeress határok nélkül!
Do you want the key to a happy life? Be fearless and love everybody unconditionally. 
"fear" – félelem
"to love" – szeretni
"limit" – határ
"…-less" – nélkül
17. "Love is not what you say. Love is what you do."
In Hungarian: A szeretet nem arról szól, mit mondasz. A szerelem arról szól, mit teszel.
It doesn't matter if someone says nice things to you if they don't act accordingly.
"love" – szeretet, szerelem
"to say" – mond
"to do" – csinál, tesz
18. "To the world you may be one person, but to one person you may be the world."
Author: Taylor Hanson
In Hungarian: A világnak lehet, hogy csak egy valaki vagy, de egy valakinek lehet, hogy a világ vagy.
Even if you feel small sometimes in this big world, you must not forget that there's at least one person that finds you unique and out of this world.
"the world" – a világ
"one person" – egy valaki
19. "You don't marry someone you can live with. You marry someone you can't live without."
In Hungarian: Nem valaki olyanhoz mész hozzá, akivel tudsz élni. Ahhoz mész hozzá, aki nélkül nem tudsz.
This quote encourages you not to settle for less than what you deserve and truly desire. There are so many mediocre things in life that love should not be one of them.
"to marry" – hozzámegy
"to live" – él
"without" – nélkül
20. "Sometimes I look at you and wonder how I got to be so lucky." 
In Hungarian: Néha rád nézek, és azon gondolkodom, hogy lehetek ilyen szerencsés.
Surprise your partner with this quote during a romantic date night and make them swoon!
"sometimes" – néha
"to look" – néz
"to wonder" – gondolkodik
"lucky" – szerencsés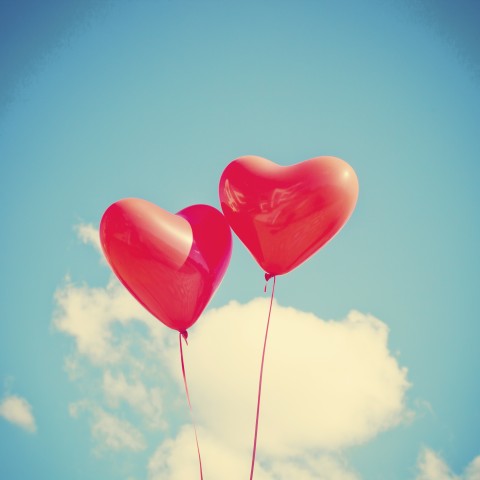 Quotes About Family
Your family is just as important as your lover, if not even more important! Here are some inspirational quotes in Hungarian that talk about family.
21. "Family: where life begins and love never ends."
In Hungarian: Család: ahol az élet kezdődik és ahol a szeretetnek sosincs vége.
You can always count on the love of your family because you're bound by blood.
"family" – család
"where" – ahol
"to begin" – kezdődik
"to end" – végződik
22. "Family is like branches of a tree. We grow in different directions yet our roots remain as one."
In Hungarian: A család olyan, mint egy fa ágai. Különböző irányba megyünk, a gyökereink mégis ugyanazok maradnak.
This Hungarian quote explains how, even though we might choose different paths, we'll always remember that we came from the same place.
"branch" – ág
"tree" – fa
"to grow" – nő
"different direction" – különböző irány
"root" – gyökér
"to remain" – marad
23. "Family is anyone who loves you unconditionally."
In Hungarian: Családtag bárki, aki feltétel nélkül szeret téged.
According to this quote, family doesn't always mean being bound by blood. Family is the unconditional love you feel toward another person.
"to love" – szeret
"unconditionally" – feltétel nélkül
24. "The strength of a family, like the strength of an army, lies in its loyalty to each other."
Author: Mario Puzo
In Hungarian: A család ereje, csakúgy, mint egy sereg ereje, az egymás iránti hűségből fakad.
It's crucial that you're loyal to family members because they are the ones who will be there for you no matter what. And in that loyalty, you can find strength.
"strength" – erő
"army" – sereg
"to lie" – fakad
"loyalty" – hűség
"each other" – egymás
25. "Family is not about blood. It's about who is willing to hold your hand when you need it the most."
In Hungarian: A család nem a vérrokonságról szól, hanem arról, hogy ki hajlandó fogni a kezed, amikor a legnagyobb szükséged van rá.
This is another quote that claims family is not about being bound by blood, but rather about who will stand next to you during the darkest of times.
"blood" – vér
"to be willing to" – hajlandó
"to hold" – fog, tart
"to need" – szüksége van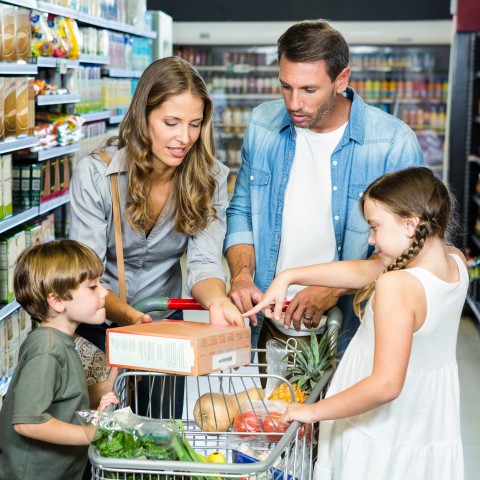 Quotes About Friendship
Who isn't thankful for their friends being by their side all the time? Why don't you thank them for being such great friends with these cool and heart-warming quotes? You can create a nice card for them, pop one of these quotes in it, and there you go: a thoughtful just-because gift.
26. "It's not that diamonds are a girl's best friend, but it's your best friends who are your diamonds."
Author: Gina Barreca
In Hungarian: Nem arról van szó, hogy egy lány legjobb barátai az ékszerei, hanem hogy a legjobb barátaid az ékszereid.
This quote emphasizes that friendship is more valuable to a person than materialistic things.
"diamond" – gyémánt
"jewelry" – ékszer
"girl" – lány
"friend" – barát
27. "Good friends are hard to find, harder to leave, and impossible to forget."
In Hungarian: Egy jó barátot nehéz találni, még nehezebb elhagyni, és lehetetlen elfelejteni.
This quote about friends describes the defining footprint that good friends leave in a person's life. 
"hard" – nehéz
"to find" – találni
"to leave" – elhagy
"impossible" – lehetetlen
"to forget" – elfelejt
28. "There are friends, there is family, and then there are friends who become family."
In Hungarian: Vannak barátok, vannak családtagok, és vannak barátok, akik családtagokká válnak.
Sometimes, friends can be so supportive and play such a crucial role in your life that it almost feels as if they were family, too.
"there are" – vannak
"there is" – van
29. "Walking with a friend in the dark is better than walking alone in the light."
Author: Helen Keller
In Hungarian: Egy baráttal sétálni a sötétben jobb, mint egyedül sétálni a fényben.
Helen Keller talks about the importance of friends here. Friends can help us through some very dark times that we wouldn't be able to get through alone, and that is priceless.
"to walk" – sétál
"the dark" – a sötétség
"better" – jobb
"than" – mint
"alone" – egyedül
"rain" – eső
30. "A good friend knows all your best stories. A best friend has lived them with you."
In Hungarian: Egy barát ismeri a legjobb sztorijaidat. Egy legjobb barát átélte őket veled.
This quote describes the difference between regular friends and best friends. There's nothing better than the bond you have with your best friend. Sometimes, it feels like they are your siblings, having been there for you on every step of your journey.
"good" – jó
"to know" – ismer, tud
"story" – sztori, történet
"to live" – átél
"with you" – veled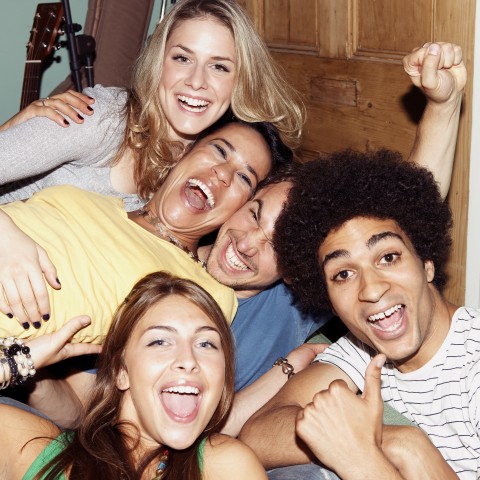 Quotes About Food
We really don't praise food enough. Well, not anymore! We've dedicated an entire section to quotes about food, so there you go. Fill your heart (and stomach) up with this handful of quotes. Feast your eyes…
→ Warning: These quotes might make you hungry. If so, why not see our list of Hungarian words for different Foods?
31. "Food is the ingredient that binds us together."
In Hungarian: Az étel az az összetevő, ami összeköt minket.
Food is an international language that has the power to bring everybody together.
"food" – étel
"ingredient" – hozzávaló
"to bind" – összeköt
"together" – együtt
32. "The only time to eat diet food is when you're waiting for the steak to cook."
Author: Julia Child
In Hungarian: Egyedül akkor szabad diétás ételt enni, amikor várunk, hogy megsüljön a bélszín.
Julia Child supports peace of mind with this quote. She says that food is to be enjoyed and that one shouldn't suppress the desire for good, nutritious food.
"to eat" – eszik
"diet food" – diétás étel
"steak" – bélszín
"to (be) cook(ed)" – megsülni
33. "People who love to eat are the best people."
Author: Julia Child
In Hungarian: Azok az emberek, akik imádnak enni, a legjobb emberek.
People who make sure that their belly is full and satisfied can only be happy, right? Thus, they are fantastic to be around.
34. "Food tastes better when you eat it with your family."
In Hungarian: Az ételnek jobb íze van, mikor a családoddal eszed.
Food unifies. So, what could be better than enjoying fine cuisine with those you love? That's right: probably nothing.
"to taste better" – jobb íze van
35. "I followed my heart and it led me to the fridge."
In Hungarian: Követtem a szívemet, és a hűtőhöz vezetett.
Everybody tells you to follow your heart, and it always takes you to the best of places…
"to follow" – követ
"heart" – szív
"to lead" – vezet
"fridge" – hűtő
"refrigerator" – hűtőszekrény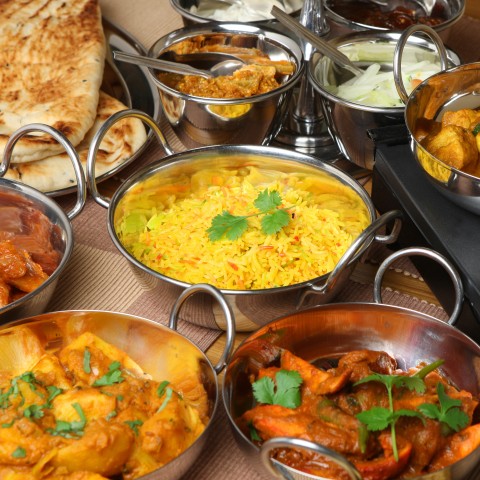 Quotes About Health
Health is very important, but sometimes it's difficult to keep up a healthy lifestyle. Here are some motivational quotes in Hungarian that touch on the topic of health.
36. "It is health that is real wealth and not (pieces of) gold and silver."
Author: Mahatma Gandhi
In Hungarian: Az egészség az igazi gazdagság, nem pedig az arany és az ezüst.
Gandhi speaks the truth here—the truth that nobody realizes until something grave happens. Take care of yourself and the ones you love.
"health" – egészség
"real" – igazi
"wealth" – gazdagság
"gold" – arany
"silver" – ezüst
37. "Your body is your most priceless possession. Take care of it."
In Hungarian: A tested az igazán megfizethetetlen tulajdonod. Vigyázz rá!
Without a healthy body, you can't really do anything. By maintaining a healthy lifestyle and trying to stay healthy, you're keeping your body in good enough condition to live life to the fullest.
"body" – test
"priceless" – megfizethetetlen
"possession" – tulajdon
"to take care" – vigyázni valamire
38. "To keep the body in good health is a duty, otherwise we shall not be able to keep our mind strong and clear."
Author: Buddha
In Hungarian: Az a feladatunk, hogy jó egészségben tartsuk a testet, másképp nem fogjuk tudni erősen és tisztán tartani elménket.
Both physical health and mental health are crucial in living a happy life. And guess what? Those two go hand in hand. Take care of your body and your mind will thank you for it.
"to keep" – tartani
"duty" – feladat
"otherwise" – másképp(en)
"to be able" – tud
"mind" – elme
"strong" – erős
"clear" – tiszta
By the way, if you want to learn the names of different religions in Hungarian, see our Religions vocabulary list. 
39. "An ounce of prevention is worth a pound of cure."
Author: Benjamin Franklin
In Hungarian: Egy uncia megelőzés annyit ér, mint egy font gyógymód.
Prevention should always be a priority. Taking care of yourself from the beginning is a much better tactic than panicking and trying to cure the illness you could have prevented.
"ounce" – uncia
"prevention" – megelőzés
"to be worth" – ér valamennyit
"pound" – font
"cure" – gyógymód
40. "Take care of your body. It's the only place you have to live."
Author: Jim Rohn
In Hungarian: Vigyázz a testedre! Az az egyetlen hely, ahol muszáj élned.
In most cases, you can leave a place when you feel uncomfortable there—but this is not the case with your body. If you're uncomfortable in your own skin, that needs to be changed straight away. That's why you must take care of your body and love yourself. 
"the only" – az egyetlen
"place" – hely
"have to" – muszáj, kell
"to live" – élni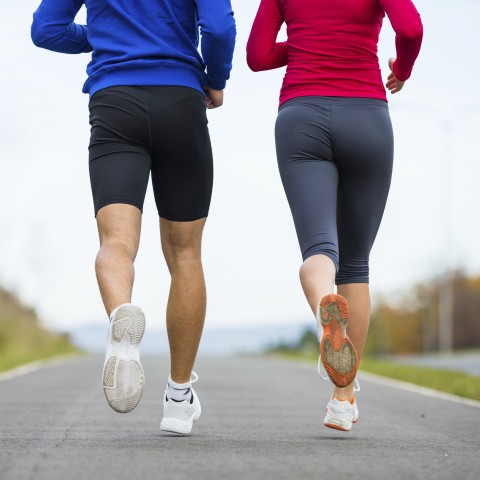 Quotes About Language Learning
Just like sticking to our diet or making other healthy life choices, language learning is a challenge. You can easily become unmotivated or lazy, especially when you're learning on your own. 
Let's take a look at some inspirational quotes in Hungarian that will boost your motivation levels every time you look at them. We recommend keeping these written down somewhere near your working or learning space!
41. "To learn a language is to have one more window from which to look at the world." 
Hungarian: Egy nyelv tanulásával újabb ablak nyílik ki, amin keresztül szemlélhetjük a világot.
Learning a language might be challenging at times, but it will allow you to understand the mentality of a whole nation later. Definitely worth it!
"to learn" – tanul
"language" – nyelv
"window" – ablak
"to look" – néz
"world" – világ
42. "Learning another language is like becoming another person."
Author: Haruki Murakami
In Hungarian: Egy másik nyelv megtanulása olyan, mint egy másik emberré válni.
Each language has its own grammar rules and sentence structures. That's why speaking a foreign language allows you to think about things from a very different perspective.
"another" – egy másik
"to become" – válik valamivé
"person" – ember
43. "Don't be afraid to make mistakes. In learning languages, nothing feels better than getting it right after getting it wrong."
Author: Professor Usama Soltan
In Hungarian: Ne félj hibázni! Nyelvtanulás esetén semmi sem jobb annál, mint amikor valamit jól mondasz miután rosszul mondtad.
The biggest (and actually, the only real) mistake you can make when learning languages is being afraid. Loosen up, embrace the mistakes you make, and learn from them.
"to make a mistake" – hibázik
"nothing" – semmi
"right" – jól
"wrong" – rosszul
44. "To have another language is to possess a second soul."
Author: Charlemagne
In Hungarian: Tudni egy másik nyelven olyan, mintha lenne egy másik lelkünk.
Speaking a language distinct from your mother tongue allows you to look at the world in a different way, almost as if you were looking at it with someone else's eyes.
"to possess" – birtokol, van (neki)
"second" – második
"soul" – lélek
45. "Learn a language and you'll avoid a war."
In Hungarian: Tanulj meg egy nyelvet, és kerülj el egy háborút!
Based on what we touched on previously, if everyone would speak more languages, we would be able to understand more nations. And if we could find common ground, we would never have to go to war again.
"to avoid" – elkerül
"war" – háború
How HungarianPod101.com Motivates You to Become Better and Better
You now have 45 quotes in Hungarian up your sleeves to use when the right moment arrives. From motivational quotes about success to romantic love quotes in Hungarian and beyond, you should have no trouble finding the right words once you memorize these phrases.
If you have any questions, don't hesitate to reach out to us in the comments. Also, let us know which of these quotes you liked the most!
Become a part of the HungarianPod101 family for more articles like this one, as well as audio lessons, well-structured lesson pathways, and much more. In the meantime, happy language learning!
July 31, 2020
Looking for new ways to develop your Hungarian language knowledge? We at the HungarianPod101.com family believe that one of the best ways is to master the art of telling the time in Hungarian.
Knowing how to tell the time is essential if you want to succeed in speaking a foreign language, and telling the time in Hungarian is no exception. Whether you're on the street, with a friend, in a business meeting, or at the airport, it's vital for you to know how to tell the time in Hungarian.
That's exactly why we've decided to put together a sweet guide which teaches you everything you'll need on this topic. Read our article and learn everyday expressions, such as "a.m." and "p.m." in Hungarian, "o'clock" in Hungarian, and how to ask "What time is it?"
Table of Contents
1. Asking for the Time in Hungarian
The standard Hungarian time zone is called CET (Central European Time). However, the country uses two different time zones during the year: CET in the winter, and CEST (Central European Summer Time) during the summer. The second time zone is the so-called "daylight saving time," which in Hungarian is referred to as nyári időszámítás.
Hungarian time expressions are easy to master. After reading this article, you'll soon find how easy it is to ask "What time is it?" in Hungarian. Let's start with the most common time-related expressions:
"What time is it?" (Mennyi az idő?)
"Can I ask you what time it is?" (Megkérdezhetem, hogy mennyi az idő?)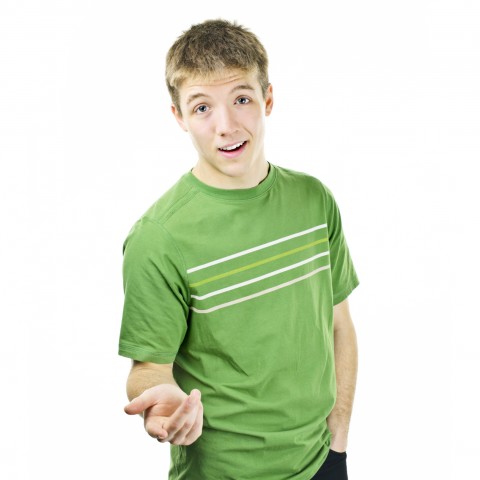 Generally, there are a lot of expressions to ask for the time in Hungarian. The following example is also very common:
"Could you tell the time, please?" (Meg tudná mondani az időt kérem?)
To specifically ask what time an upcoming event takes place, consider using the following sentence pattern:
"What time is the meeting?" (Mikor kezdődik a meeting?)
"What time is the party?" (Mikor kezdődik a buli?)
In these sentences, mikor kezdődik stands for "what time is" (literally meaning, "what time ___ starts"), whereas a meeting and a buli translate to "the meeting" and "the party" respectively. Basically, to ask for a starting time in Hungary, just begin the sentence with mikor kezdődik and put the name of the event at the end of the sentence.
Fancy learning more? Check out our list of the top fifteen questions you'll need for Hungarian conversations.
2. Hours in Hungarian
Telling the time in Hungarian is much easier than in other languages, as Hungarians don't use a.m. or p.m. Hungarians use the so-called twenty-four-hour military time, in which the day runs from midnight to midnight and is divided into twenty-four hours. In this case, instead of saying "three p.m.," users of the twenty-four-hour clock say "15:00." But don't worry, Hungarians make it even easier than this!
In everyday conversations, Hungarian people don't really care about these clock-related rules. They generally tend to say "It's three o'clock" instead of using 03:00 or 15:00. The general suggestion is that in everyday conversations, everyone's aware of which part of the day it is, so they can just make the whole time-topic a lot easier because of this.
So let's see how to tell time in Hungarian using only the hours.
"Hour" – óra
'I'm coming in just an hour.' – Egy órán belül jövök.
In this sentence, 'jövök' means 'I'm coming', whereas 'egy órán belül' stands for 'in just an hour'.
Now, let's see a few examples of telling the time in Hungarian.
"O'clock" (óra)
"It's three o'clock."
Három óra van.
"One o'clock" (1 óra)
"It's one o'clock."
Egy óra van.
"Two o'clock" (2 óra)
"It starts at two o'clock."
Kettő órakor kezdődik.
"Three o'clock" (3 óra)
"She comes at three o'clock."
Három órára jön.
"Four o'clock" (4 óra)
"I woke up at 4 o'clock."
Négykor ébredtem fel.
In the Hungarian language, you can either say négy órakor ébredtem fel, or make it shorter by saying négykor ébredtem fel.
"Five o'clock" (5 óra)
"The class starts at five o'clock."
Öt órakor kezdődik a tanóra.
"Six o'clock" (6 óra)
"I'm having dinner at six o'clock."
Hat órakor vacsorázom.
"Seven o'clock" (7 óra)
"He called me at seven o'clock."
Hét órakor hívott fel.
"Eight o'clock" (8 óra)
"I'm tired at eight o'clock."
8 órakor fáradt vagyok.
"Nine o'clock" (9 óra)
"Nine o'clock is too late."
Kilenc óra túl késő.
"Ten o'clock" (10 óra)
"Don't talk to me after ten o'clock."
Ne beszélj hozzám 10 óra után.
In this sentence, ne beszélj hozzám means "don't talk to me," whereas 10 óra után stands for "after ten o'clock."
"Eleven o'clock" (11 óra)
"I'll come at eleven o'clock."
11 órára fogok jönni.
"Twelve o'clock" (12 óra / dél / éjfél)
"I'm already sleeping at twelve o'clock."
12 órakor már alszom.
For more Hungarian numbers, visit our vocabulary list.
3. Minutes in Hungarian
How do you say "minute" in Hungarian? Or "second?" Continue reading to find out!
"Minute" (perc)
"It only takes a minute." 
Csak egy percbe telik.
In this sentence, csak egy percbe means "only (in) a minute," whereas telik stands for "takes."
"3:18" (3 óra 18 perc)
"It starts at 3:18." 
3 óra 18 perckor kezdődik.
"Second" (másodperc)
"You have five seconds."
5 másodperced van.
4. Partial Hours in Hungarian
To master the topic of numbers and time, it's essential to know how to say partial hours in Hungarian. For example, how do you say "half past eight?" 
Fancy mastering how to tell time in the Hungarian language? If your answer is yes, you really don't want to miss this section.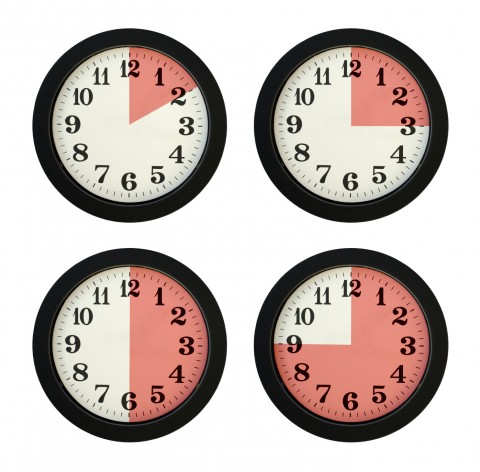 "Half" (fél)
"It's half past seven." 
Fél 8 van.
This is a bit tricky, as in Hungarian, "half" (fél) refers to the hour ahead and not the current hour. You can check out this page if you ever get confused.
"Quarter past" (negyed)
"It's a quarter past three." 
Negyed 4 van.
Again, you might be wondering: "What?" Don't worry, we've got your back! 
Please remember that when talking about partial hours, Hungarians always refer to the next hour. 
So if they want to say "3:15," they say negyed 4, which translates to "quarter past three." Half past seven is fél 8, as 8 is the next hour; "a quarter to nine" is háromnegyed 9, just as in the following example.
"Quarter to" (háromnegyed)
"The show starts at a quarter to nine." 
Az előadás háromnegyed 9-kor kezdődik.
Too complicated? It's okay. If you think this system is just too complicated to learn, you can always say "3:15" or "3:30" instead of using these Hungarian words for partial hours.
5. General Time Reference of the Day in Hungarian
As you saw in the previous examples, telling the time in Hungarian is pretty easy. The Hungarian time format is tied to the twenty-four-hour clock. So if you want to note which part of the day you're talking about, just use "in the morning" or "in the afternoon."
"A.M." (délelőtt)
"It's nine a.m." 
Délelőtt 9 óra van.
"P.M." (délután)
"Let's meet at five p.m.!" 
Találkozzunk délután 5-kor!
"Early morning" (kora reggel)
"I wake up early in the morning." 
Kora reggel kelek fel.
"Sunrise" (napfelkelte)
"Let's watch the sunrise!" 
Nézzük meg a napfelkeltét!
In this sentence, nézzük meg means "let's watch," and a napfelkeltét translates to "the sunrise."
"Noon" (dél)
"I'm coming at noon." 
Délre jövök.
"Early afternoon" (kora délelőtt)
"Let's meet in the early afternoon!" 
Találkozzunk kora délelőtt!
"Evening" (este)
"Let's meet at seven in the evening." 
Találkozzunk este 7-kor.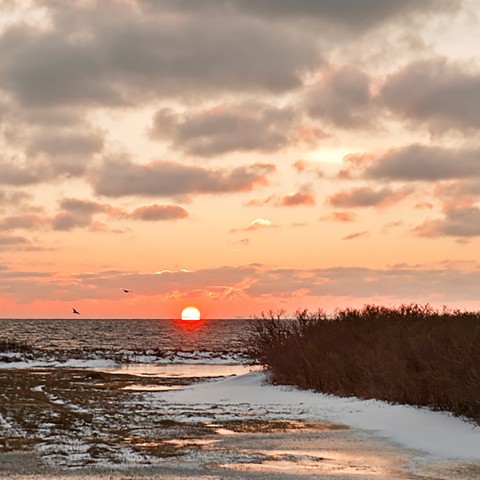 "Sunset" (naplemente)
"I want to watch the sunset." 
Meg szeretném nézni a naplementét.
"Night" (éjszaka)
"I suddenly woke up at night." 
Éjszaka hirtelen felébredtem.
6. Time Adverbs in Hungarian
There are also some time-related adverbs you have to learn to fully master telling time in Hungarian.
"Right now" (most)
"It starts right now." 
Most kezdődik.
"Currently" (jelenleg)
"I'm single currently." 
Jelenleg egyedülálló vagyok.
In this sentence, egyedülálló vagyok means "I'm single." To learn more about marital status and family in Hungarian, check out this resource.
"Meanwhile" (közben)
"I had meanwhile found another pen." 
Közben találtam egy másik tollat.
"Before" (előtt)
"Let's meet before nine." 
Találkozzunk 9 óra előtt.
"After" (után)
"Let's do the homework after school." 
Végezzük el a házi feladatot az iskola után.
"Soon" (hamarosan)
"See you soon!" 
Hamarosan találkozunk!
"Almost" (majdnem)
"I almost got hit by the car." 
Majdnem elütött az autó.
In this sentence, majdnem means "almost," whereas elütött translates to "got hit."
"Anytime" (bármikor)
"I can help you anytime." 
Bármikor tudok segíteni.
"As soon as possible" (amint csak lehet)
"I'm coming as soon as possible." 
Jövök, amint csak lehet.
Interestingly, there's no short form of "as soon as possible" in the Hungarian language, and thus no Hungarian counterpart of ASAP.
7. Bonus: Time Proverbs and Sayings in Hungarian
Now that we've gone through all the essential phrases and expressions, there's only one thing left: to learn some time proverbs and sayings in Hungarian. Hungarian time expressions aren't too commonly used in everyday conversations; however, in some situations, they might come in handy.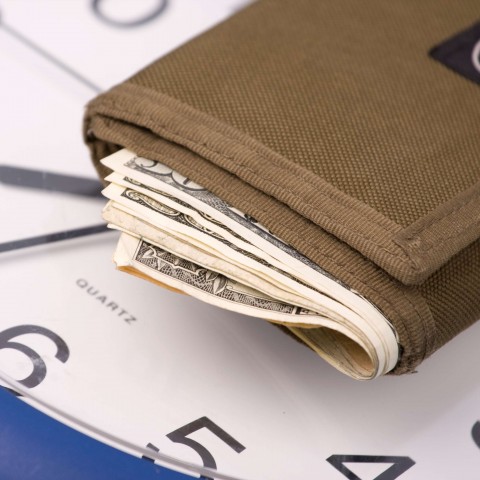 "Time is money." (Az idő pénz.)
"Time flies." (Repül az idő.)
"Time heals all wounds." (Az idő minden sebet meggyógyít.)
"Daylight saving time" (nyári időszámítás)
"Wintertime" (téli időszámítás)
Of course, there are a number of other Hungarian phrases, so if you're interested in learning more, you should definitely check out this list. Fancy learning how to say hello in Hungarian? Check out our vocabulary list or read our blog post about how to confidently introduce yourself in Hungarian!
8. Conclusion: How HungarianPod101.com Helps You Master Hungarian
Now you can see that telling the time in Hungarian isn't as complicated as you might have thought.
With the help of this guide, you've learned the most common Hungarian time expressions, how to talk about hours and minutes in Hungarian, and how to tell the time in Hungarian. 
Learning new words, expressions, and sentences in Hungarian is always fun. If you think you need help, don't hesitate to join the HungarianPod101 family—we'll support your language learning journey with useful resources.
So, how do you say "What time is it?" in Hungarian? Let us know in the comments!
December 20, 2019
Did you know there are many different types of calendars?
As you probably know – a calendar is a system of organizing days in weeks and months for specific purposes, according to Wikipedia.
Worldwide, most countries use the Gregorian calendar. Some just work on the same framework, meaning that time is divided into units based on the earth's movement around the sun – the "solar calendar". Other calendars keep time by observing the moon's movements, a combination of the moon and the sun's movements, and seasons.
Through HungarianPod101, you can learn all about this and so much more! Our themed, culturally relevant lessons are skillfully designed so you can do your planning perfectly for a holiday or a date.
Having a good plan for a visit or a trip is like studying well for an exam. You're just so much better prepared! For that, you could well need specific phrases to plan around appointments and such, especially on business trips. Make sure to use the charts we provide here with the days of the week in Hungarian, as well as the months in Hungarian to navigate your way as you plan. Great resources!
Also – always remember to have fun!
Table of Contents
1. Why Will It Help To Know How To Talk About Dates in Hungarian?
Well, that's not a difficult question to answer. No matter why you're travelling, it would be best to at least know the names of days and months in Hungarian. You don't want to miss your flight or an appointment because you confused "péntek" (Friday) with "szombat" (Saturday)! Or maybe you planned a holiday for "július" (July), but you booked a flight for "június" (June) by accident!
Avoid this confusion by learning the Hungarian calendar before you leave.
Now, as promised, the 15 phrases to help you make and discuss plans.
2. Talking About your Plans
Perhaps you're working in Hungary, or maybe you're enjoying a prolonged holiday. Fabulous! Memorize these phrases so you can be sure to successfully negotiate meetings, appointments, dates, events, the list goes on!
1. Mit csinálsz a hétvégén?
"What are you doing this weekend?"
This question is usually a preamble to inviting someone somewhere. Given that it's over the weekend, it probably means a casual get-together or another social event. (But not necessarily! A manager or boss could also ask this for entirely different reasons.)
It's a handy phrase to know when you've made Hungarian or expat friends in the country. Or, be the one doing the inviting. Then train your ear to learn the following phrases so you can understand the response.
2. Ezen a hétvégén utazom.
"I am traveling this weekend."
This could be a reply if you're not available because you're doing other fun stuff.
No matter why you are visiting Hungary, do take the time to explore the country! It's beautiful and it has so many wonderful, interesting spots ready to be visited.
3. Azt tervezem, hogy otthon maradok.
"I am planning to stay at home."
Maybe you feel unwell, but don't want to give too much information? Or maybe you have work to do? Perhaps you just need some quiet gardening time…it doesn't matter. This response is polite and honest without oversharing.
It could also be a slightly open-ended response, depending on how you deliver it. Because hey, being home could still mean your plans are flexible, right?
That said – depending on your relationship with the inviter, nuances like these will probably not be so apparent in a foreign culture. So, best to use this excuse for declining an invitation only if you are truly set on staying in.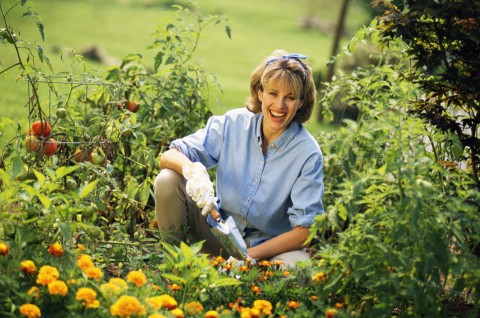 4. Ezen a héten elfoglalt vagyok.
"This week I am busy."
Another polite phrase that gives a reason for declining an invitation but without oversharing details.
Don't decline too many invitations, though! You don't want people to think that you're too busy to hang out with them. They will stop inviting you out, and you know how the saying goes – all work and no play makes Jack a dull boy…! Being social is good for the soul.
5. Holnap szabad vagyok.
"I am free tomorrow."
Yay! Perhaps you were approached by that person and they asked about your availability for a date. This would be a fine reply. Not too eager, but still indicating that you're interested.
Or maybe you're just replying to a colleague or manager's request for a meeting. Polite, honest and clear.
Alternatively, you're just busy right now, and plans are not going the way they were…well, planned. Compromise is a lovely thing! And this phrase sounds just like that.
Use it to indicate that you want to accommodate an invitation or the inviter's plans, despite your current unavailability. Only if you are really free, of course.
6. Átütemezhetnénk ezt?
"Can we reschedule this?"
So, life happened and you are unable to meet obligations or attend a planned meeting. This is a suitable question to ask if you wish to indicate your willingness to still engage with whatever is on the table.
Obviously you should (ideally) not ask to reschedule a party or big meeting! (Unless you're the boss or it's your own party, of course.) But if there's reasonable wiggle room regarding arrangements, then this one's your question.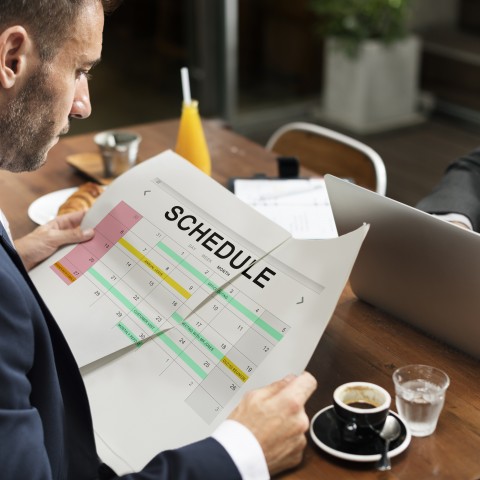 7. Hónap végén lesz elég időm.
"I will have enough time at the end of the month."
A go-to phrase when events or activities are likely to take up a lot of your time, such as going away for a weekend, spending the day at a local market, or writing your manager's quarterly report (with 20 flow-charts in Powerpoint) – anything that won't only take an hour or two.
8. Mi a legjobb időpont neked?
"When is the best time that suits you?"
Remember phrase #5? That was a possible reply to this question. Asked by your crush, very possibly! Or, it could be asked by any other person for any other reason, doesn't matter.
If this is addressed to you, it usually means that the person respects your time and schedule, which is a good thing. It probably also means that their own schedule is flexible, another good thing.
This is also a polite question to ask when a manager or senior colleague wants to meet with you. Let them decide on the time, and be as accommodating as possible. This attitude shows respect for seniority – good for career building. (Within reason, of course. You don't need to postpone your wedding or your paid-up holiday to Australia because your manager wants to see you.)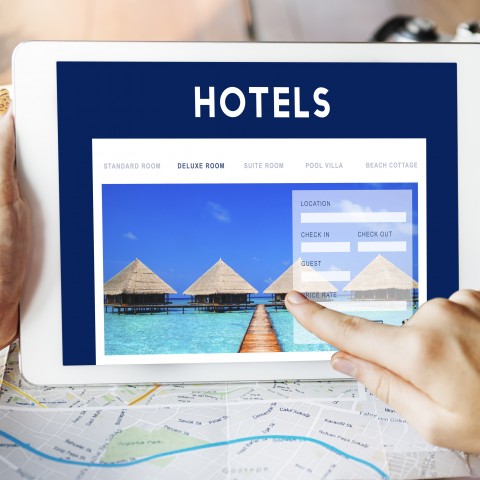 9. Ez az időpont jó neked?
"Is this date OK with you?"
But – if the other party insists that you choose a time for a meeting, appointment, or date etc., then do so! Respond with this nice, somewhat casual question that leaves space for negotiation, but only needs a simple reply.
Suitable for friends, and casual acquaintances and colleagues.
10. Azon a napon szabad vagy?
"Are you available on that day?"
This is the a-bit-more-formal version of the previous question. Again, it has room for negotiation, but only needs a simple response – nice and neat!
Maybe this is the go-to question when you're addressing your seniors at work, or a person much older than you.
11. Meg tudjuk csinálni a lehető leghamarabb?
"Can we do it as soon as possible?"
This question has an urgency to it that should preferably be responded to with the same. A simple reply will be good – yes or no. Less negotiable, this is still polite because it's a question that gives you a choice.
But stand ready with one of the phrases in this article to help tie down a time and date!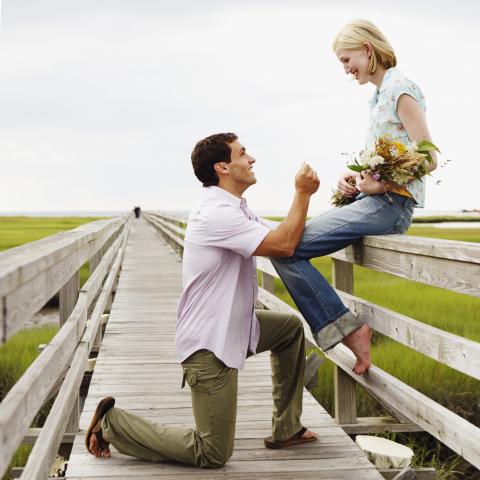 12. Minden este elérhető vagyok.
"I'm available every evening"
If you're going to reply with this phrase, context is everything.
– If it's your manager asking you to put in a bit of overtime, and you are available to – great reply! When deadlines are tight and everybody is stressing, your willingness to go the extra mile can only improve your relationship with your boss.
(Still, no need to be a doormat! If you get asked to work overtime too often, or if everyone else is goofing around while you have to graft, then re-evaluate the situation. And if you feel you're being exploited a bit, don't stress! Equip yourself with the diplomatic, yet assertive responses right in this article.)
– If it's an old friend or longtime significant other asking to hang out – good reply. You know one another and appearances don't matter any longer.
– If it's a new crush who just asked when you'd be available for a date – stop. Not such a great reply. Tone down a bit! "Interested but not overly eager" is what you're going for here.
Refer back to response #5, or use a counter-question, such as #1. Whatever suits you.
But if they – or anyone else – invite you to scale the Himalayas with them, then the next phrase will probably be the only sane response!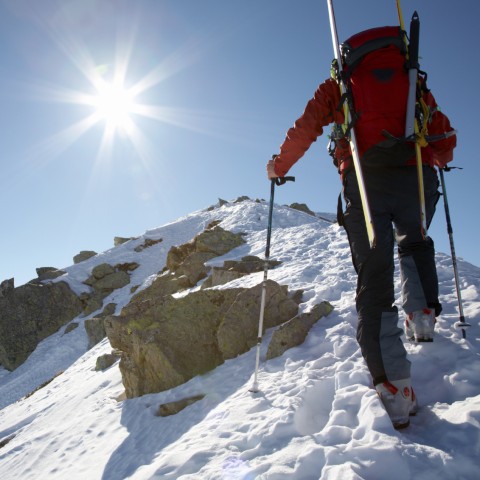 13. Ezt jó előre meg kell terveznem.
"I need to plan this well in advance."
So, as said under #9, perhaps you're invited to join someone conquer the Himalayas.
Or your company manager wants you to plan the Party that Tops All Year-End Parties Forever.
Simply – if you get asked to do something that you know will need a lot of thorough planning, this is a good phrase to respond with.
It's an assertive phrase that demonstrates two things regarding your attitude:
a) That you know your own abilities, and respect your own schedule.
b) That your respect other people's time and schedule too.
Then just be sure to actually do that planning well in advance!
14. Keresnünk kell egy másik dátumot.
"We need to find another date."
So, you're in negotiations regarding a date.
This is an assertive statement that should probably not be used with a "My way or the highway" attitude.
That stuff only works in the movies – think sharp-tongued Samuel L. Jackson. Or fierce Kristen Stewart. Yea, they can be scary, so tone down that tone.
Also, be mindful that fickle people who change plans all the time don't keep friends! Taking others' needs into consideration, while simultaneously having your way is a delicate art that takes proper cultivation. Use this phrase sparingly – we have better ones here to negotiate with.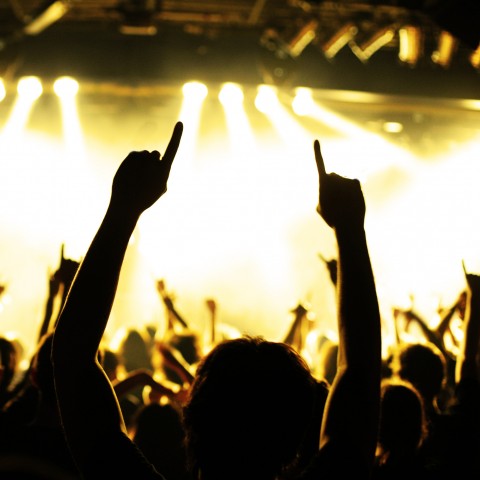 Of course, if your planned trip to the dentist falls on the same day as the only Billie Eilish concert close by…well, priorities are priorities. Feel free to call the dentist with this phrase. Or even better, use the next one.
15. Nem tudom megcsinálni azon a napon.
"I cannot do it on that day."
This is the low-key-but-still-firm cousin of the previous phrase. You're stating a personal fact, and depending on your tone, this can be as non-negotiable as you prefer.
Again, only use this when you really mean it, if you're visiting Hungary or any other foreign country.
So, that's it, folks! Which phrase did you find the most helpful? Let us know in the comments!
3. Can HungarianPod101 Help You In Other Ways Too?
Well yes, of course!
We think you will find these phrases easy to use when talking about dates and months in Hungarian. But knowing how to employ them properly could help you avoid sticky situations!
HungarianPod101 is uniquely geared to help you with this and so much more.
This InnovativeLanguage.com initiative is one of many online language-learning courses. With us, you'll find it easy and fun to learn a new language, and here are a few reasons why:
Immediately upon enrollment, you'll receive hundreds of well-designed lessons to get you going.
Watch superb recordings of native Hungarian speakers in cool slide-shows – the easy way to practice till you sound just like a native speaker yourself!
Also immediately upon enrollment, you'll get access to a huge library of free resources! These include extensive, theme-based Vocabulary Lists and a Word of the Day List (For free, hot bargains!) These alone are sure to give your vocab-learning boxing gloves.
You'll also immediately be able to use an excellent and free Hungarian online dictionary. Necessary for quick, handy translations, no matter where you find yourself.
For the serious learner, there are numerous enrollment upgrades available, one of which offers you a personal, online Hungarian host. Allow us to hold your hand and support you in your learning!
If you're serious about mastering Hungarian easily yet correctly, HungarianPod101 is definitely one of, if not the best, online language learning platforms available. Talking about your plans or dates in Hungarian need not ever spoil your stay.
So, hurry up—enroll today!
November 21, 2019
Do you like traveling? Are you planning to travel to Hungary and would like some Hungarian travel tips or useful Hungarian phrases for travel? You are at the right place! We put together a useful Hungarian words list for travelers, and it contains useful phrases too. You never know what situation you might find yourself in when taking a trip to a foreign country, so it is best to prepare in advance and learn a few common phrases for the journey. This article will help you with that.
In here, you will find an essential vocabulary of simple Hungarian travel phrases for transportation, shopping, eating in a restaurant, and asking or giving directions. However, we will also introduce you some common Hungarian phrases for travelers that are a must, for examples ones used during emergencies, but you will learn flattery and other useful phrases as well.
Do not travel without knowing these verbs!
If you read this article a few times and take notes, you should be fine. However, if by the end you still do not feel as confident, just reach out to us with any questions you might have.
Are you ready to learn about essential Hungarian travel phrases? Let's go!
No idea where to travel yet? Top 10 places to visit in Hungary.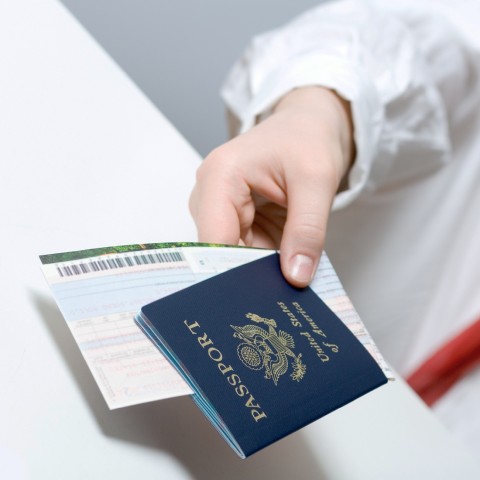 Table of Contents
1. Basic Expressions
First, to get the ball rolling, we are going to cover basic Hungarian travel phrases. These will help set the mood for the rest of the article and nicely ease you into the topic. Also, if you want to learn any section by heart, this one should be it as it is going to be the most useful one for you. No matter in what situation, you will get great use out of these common Hungarian phrases for travelers. So, let's see them!
"Thank you (very much)." – (Nagyon szépen) köszönöm!
"Sorry." – Bocsánat!
"I apologize." – Bocsánatot kérek!
"Excuse me." – Elnézést!
"Hi." – Szia!
"Hi, you all." – Sziasztok!
"Good morning." – Jóreggelt!
"Yes" – Igen
"No" – Nem
"I like it." – Tetszik (nekem).
"I don't like it." – Nem tetszik (nekem).
"I don't speak Hungarian." – Nem beszélek magyarul.
"That's amazing!" – Ez nagyszerű!
"It's not so good." – Annyira nem jó.
"Can you please take a picture of me?" – Csinálnál rólam egy fotót, kérlek?
You may also want to see our blog post on how to say hello in Hungarian. 
2. Transportation
Unless you have a map and can navigate through an unknown city with it without any hardships, you might want to learn one or two must-know Hungarian travel words and phrases from this section, in connection with transportation. No matter if you want to reach your destination on foot, by taxi, bus, tram, train, boat, trolly, or metro (yes, these are all your options in Hungary – let's check your options for Budapest), you will have to know a few simple Hungarian travel phrases to get around easily, such as the following ones:
"[Location], please." – [helyszín]-re, legyen szíves!
"How do I get to [location]?" – Hogy jutok el a [helyszín]-re?
"How much did my trip cost?" – Mennyibe került az utazásom?
"Could you please wait for me?" – Volna szíves megvárni?
"Where should I get off?" – Hol kellene leszállnom?
"I want to go to [location]." – A [helyszín]-re szeretnék eljutni.
"Please, tell me when we arrive." – Kérlek, szóljon, ha megérkeztünk!
"Which stop is the next one?" – Mi a következő megálló?
"I'd like to buy a one-way train ticket to [location]." – Szeretnék egy vonatjegyet váltani [helyszín]-re.
"How much does the ticket cost?" – Mennyibe kerül a jegy?
"Do I need to transfer?" – Át kell szállnom?
Check out our vocabulary list for taking public transport.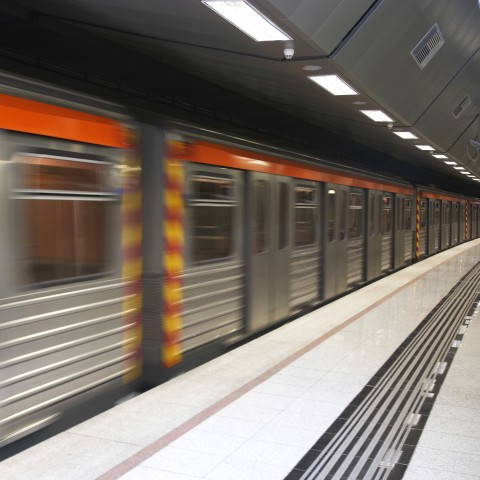 3. Shopping
Whether you like shopping or not, even you will have to go to the grocery store at some point to get some food while you are in the country. So, why not take the lead and learn some essential Hungarian travel phrases in advance? Do you want to buy broccoli but need to ask if the store clerk has it? Or perhaps you want to ask how much something costs? We have it all in here but do not forget that if you have any questions remaining, you can ask us in the comment section below. So, let's see these shopping phrases!
"How much does this broccoli cost?" – Mennyibe kerül ez a brokkoli?
"In what currency can I pay?" – Milyen valutával tudok fizetni?
"Can give me a discount on this?" – Tudna esetleg kedvezményt adni erre?
"Which one do you recommend I get?" – Melyiket javasolja, hogy megvegyem?
"What's your most popular product?" – Mi a legnépszerűbb terméke?
"I'd like to take this." – Ezt szeretném elvinni.
"Can I pay by card?" – Tudok kártyával fizetni?
"How many forints is two euros?" – Hány forintot ér két euró?
Check out our blog post on numbers in Hungarian for more useful information that will help you shop with ease. 
4. Restaurants
When in a new place, it is very likely that you will visit one or two restaurants during your stay. However, if you fancy small and cozy ones, chances are the staff does not speak perfect English if at all. That is why it is crucial or at least an advantage if you learn a few Hungarian words you could use in restaurants. Let's see what we mean:
"Can I please get the menu?" – Elkérhetném az étlapot?
"I'd like to get this please." – Ezt kérném, legyen szíves!
"Can I get a pint of beer?" – Kérhetnék egy korsó sört?
"I'm a vegetarian." – Vegetáriánus vagyok.
"I'm allergic to [food]. Does this meal has any?" – Allergiás vagyok a [étel]-re. Ebben az ételben van?
"What do you recommend?" – Mit ajánl?
"Could I get the bill, please?" – Kérhetném a számlát?
"Excuse me!" – Legyen szíves!
Here is how to reserve a table in a restaurant.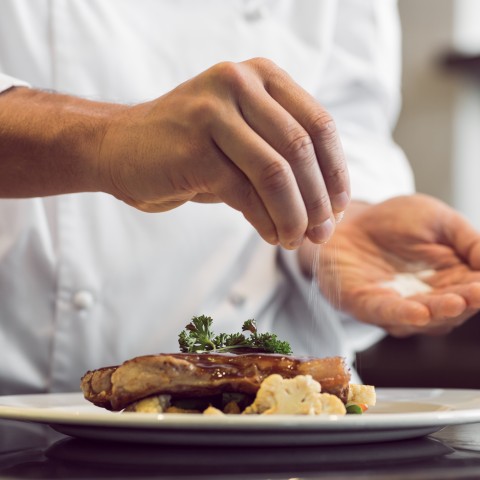 5. Asking for and Giving Directions
Hungarian language travel phrases for asking for or giving directions are just as important as phrases for transportation. God forbid, you get lost somewhere, you might need to ask locals to point you in the right direction. However, it is quite well-known that Hungarians are not at the forefront in terms of English language knowledge. Thus, it is advised that you learn these conversational phrases for when visiting the country, in case you get lost at some point:
Let's see the other days of a week in Hungarian:
"Where is [location]?" – Merre van a [helyszín]?
"Excuse me!" – Legyen szíves!
"Where can I find the closest toilet?" – Merre van a legközelebbi mosdó?
"Can you show me the way?" – Meg tudná mutatni az utat?
"Go straight, then turn left at the end of the street." – Menjen egyenesen, aztán forduljon balra az utca végén!
"Turn right at the roundabout." – Forduljon jobbra a körforgalomnál!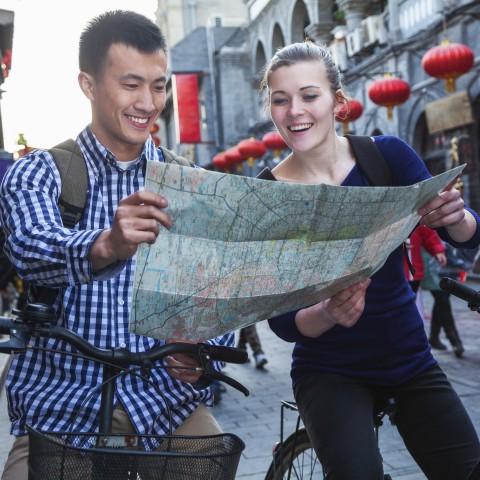 6. Emergencies
You have to prepare for all scenarios and even though we never want to think about it, anything can happen. Make sure you learn this emergency Hungarian word list for travelers and you should be covered for any emergencies that might happen. But just to be prepared, always choose travel insurance!
"Somebody please help!" – Valaki, kérem, segítsen!
"Call an ambulance! Their number is 104." – Hívja a mentőket! 104 a számuk.
"Is there a doctor here?" – Van itt orvos?
"I've lost my passport." – Elhagytam az útlevelemet!
"Did you see my wallet? I can't find it anywhere." – Láttad a pénztárcámat? Sehol sem találom.
7. Flattery Phrases
Flattery phrases are rather important because Hungarians love to be flattered, especially their cuisine, especially by a foreigner, especially in their own language. That is right! So, if you want to win a Hungarian's heart over, compliment their cooking in Hungarian. Here is how to do it:
"I like Hungarian people." – Kedvelem a magyar embereket.
"I like Hungarian food." – Szeretem a magyar ételeket.
"I love Hungary." – Imádom Magyarországot!
"You're nice." – Kedves vagy.
"You're beautiful." – Gyönyörű vagy,
"I want to be your friend." – Szeretnék a barátod lenni.
"Do you have Facebook or Instagram?" – Van Facebookod vagy Instagramod?
"I like your style." – Tetszik a stílusod.
"You're very smart." – Nagyon okos vagy.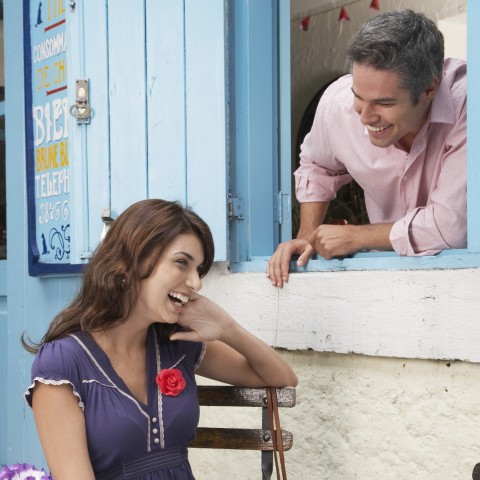 8. Useful Phrases to Go Through Language Problems
In this section, you will find any additional useful, common Hungarian phrases for travelers that might come in handy for your trip.
"Do you speak English?" – Beszélsz angolul?
"I don't understand. Can you repeat?" – Nem értem. Meg tudnád ismételni?
"I don't speak Hungarian very well." – Nem beszélek valami jól magyarul.
"Please, speak slowly." – Kérlek, beszélj lassabban!
"How do you say [word] in Hungarian?" – Hogy van magyarul az, hogy [szó]?
"Could you write it down please?" – Le tudnád írni, kérlek?
"How do you read this?" – Ezt hogy olvasod?
"How do you pronounce this?" – Ezt hogy mondod ki?
9. How HungarianPod101.com Helps You Reach Your Goals in Learning Hungarian
Yay, you reached the end of this article, meaning you must be a Hungarian travel words expert. Well… not quite. To make sure these useful phrases stick in your mind, read the article a few more times, take notes, and practice pronunciation. Even more so, practice with a real person if you know any Hungarians or someone who speaks the language. If not, we are always here to help you, you know that.
Let's recap what Hungarian phrases for travelers were mentioned this time:
We learned about common Hungarian phrases for travelers regarding:
The basics
Transportation
Shopping
Restaurants
Asking for and giving directions
Emergencies
Flattery
Other useful expressions to go through language problems
The latter you might not need if you practice all the phrases above.
Top 10 ways to prepare for your trip to Hungary.
Even though practice makes perfect, sometimes a little extra boost and a change in study material helps, moreover, speeds up the learning process. If you feel like you would like something more, let's say widen your range of vocabulary for when you visit Hungary, we have lots of free vocabulary lists on the website that are constantly expanding, and don't forget about our audio learning lessons that help you with pronunciation and listening.
And if you need a tutors undivided attention, we have lots of professionals who would love to help you on your journey to learn Hungarian and facilitate the studying process.
What do you say? Join the HungarianPod101 family today and get lots of study materials and heaps of support and a loving community on the side! Deal? Click here to join!
How would you ask for directions to the nearest caffe in Hungarian? Comment it below!
December 26, 2017
Learn all the Hungarian New Year wishes online, in your own time, on any device! Join HungarianPod101 for a special Hungarian New Year celebration!
Can you relate to the year passing something like this: "January, February, March – December!"? Many people do! Quantum physics teaches us that time is relative, and few experiences illustrate this principle as perfectly as when we reach the end of a year. To most of us, it feels like the old one has passed in the blink of an eye, while the new year lies ahead like a very long journey! However, New Year is also a time to celebrate beginnings, and to say goodbye to what has passed. This is true in every culture, no matter when New Year is celebrated.
So, how do you say Happy New Year in Hungarian? Let a native teach you! At HungarianPod101, you will learn how to correctly greet your friends over New Year, and wish them well with these Hungarian New Year wishes!
Table of Contents
But let's start with some vocabulary for Hungarian New Year celebrations, very handy for conversations.
1. How to Celebrate New Year in Hungary
Let's discuss a few examples of Hungarian traditions and rituals related to New Year's Eve, called the Day of Sylvester or szilveszter. This is a time of relaxation after the intimate Christmas holiday, which is usually celebrated within the family. Do you have the chilled bubbly in the fridge? Is the traditional lentil soup ready? Ok, then let's get on with it!
While we're on the topic of lentils, do you know the answer to this question?
What is the secret behind the tradition of eating lentils – lencse on New Year's Day?
If you don't already know, you'll find out a bit later. Keep reading.
December 31 is the last day of the year, and in Hungary, it is the name-day of people called Sylvester. People start preparations during the afternoon of the 31st for the New Year's Eve celebrations that are held that night. Trumpets, horns, confetti and fireworks vendors all line the streets, making it quite the festive atmosphere. Most people go to house parties, but lots of restaurants also offer New Year's parties as well. When the clock strikes 12, everybody remains quiet and stands at attention while listening to the Hungarian National Anthem, in Hungarian Magyar Himnusz.
Moving on from the modern New Year's parties of the cities, let's take a look at what goes on in the countryside to learn something about traditional customs aimed at bringing good health, wealth, happiness and good luck to the next year. On New Year's Day in Hungary, one is not allowed to eat poultry and fish. This is because of the local belief that chickens bury our good luck and fish will swim away with it. In contrast, pigs dig the luck out, so eating pork on New Year's is thought to bring you good luck for the rest of the year. Taking out or throwing anything from the house away is also thought to bring bad luck, because wealth and good luck are believed to leave the house along with it. Even throwing out trash is forbidden! Strudel or rétes is typically baked as well, because the dish is associated with a life as long as the stretched sheets of strudel dough.
When it comes to good luck and happiness for the new year, Hungarians do not leave anything to chance. Another thing they do for the sake of good luck is give small gifts to each other that are thought to bring good luck to the receiver of the gift. Four-leaf clovers are well-known as charms for good luck, as well as the so called "good-luck piglet." Chimney-sweepers are also believed to sweep bad luck out of one's life. If one has done all the above-mentioned tasks, there is nothing left to stop the coming of a perfect New Year! In Hungarian, I wish you Happy New Year is Boldog új évet kívánok! – or as abbreviated in Hungarian, "B.ú.é.k.!"
But beware! In Hungary, use of fireworks, or tűzijátékok, and fire crackers, or petárdák, is only permitted during New Year's Eve; using such devices at any other time is illegal, and heavy penalties may apply!
Now it's time to answer our quiz question-
What is the secret behind the tradition of eating lentils on New Year's Day?
The shape of the lentil – in accordance with traditional beliefs – is also the symbol of money. It is thought that the more lentils you eat on New Year's Day, the richer you will become in the coming year.
Happy New Year!
Boldog új évet!
2. Must-Know Hungarian Words & Phrases for the New Year!
1- Year
év
This is pretty self-explanatory. Most countries follow a Gregorian calendar, which has approximately 365 days in a year, while in some cultures, other year designations are also honored. Therefore, New Year's day in Hungary could fall on a different day than in your country. When do you celebrate New Year?
2- Midnight
éjfél
The point in time when a day ends and a new one starts. Many New Year celebrants prefer to stay awake till midnight, and greet the new annum as it breaks with fanfare and fireworks!
3- New Year's Day
újév
In most countries, the new year is celebrated for one whole day. On the Gregorian calendar, this falls on January 1st. On this day, different cultures engage in festive activities, like parties, parades, big meals with families and many more.
4- Party
buli
A party is most people's favorite way to end the old year, and charge festively into the new one! We celebrate all we accomplished in the old year, and joyfully anticipate what lies ahead.
5- Dancing
táncolás
Usually, when the clock strikes midnight and the New Year officially begins, people break out in dance! It is a jolly way to express a celebratory mood with good expectations for the year ahead. Also, perhaps, that the old year with its problems has finally passed! Dance parties are also a popular way to spend New Year's Eve in many places.
6- Champagne
pezsgő
Originating in France, champagne is a bubbly, alcoholic drink that is often used to toast something or someone during celebrations.
7- Fireworks
tűzijáték
These are explosives that cause spectacular effects when ignited. They are popular for announcing the start of the new year with loud noises and colorful displays! In some countries, fireworks are set off to scare away evil spirits. In others, the use of fireworks is forbidden in urban areas due to their harmful effect on pets. Most animals' hearing is much more sensitive than humans', so this noisy display can be very frightful and traumatising to them.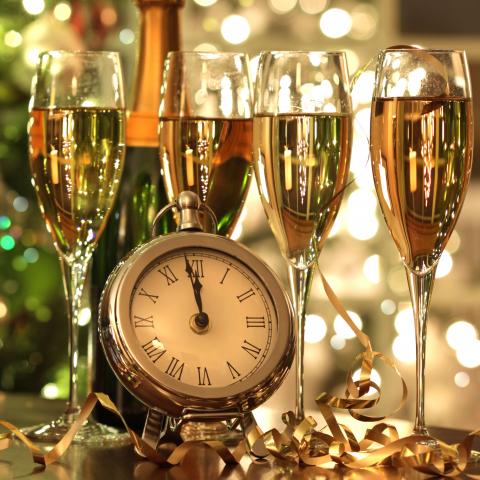 8- Countdown
visszaszámlálás
This countdown refers to New Year celebrants counting the seconds, usually backward, till midnight, when New Year starts – a great group activity that doesn't scare animals, and involves a lot of joyful shouting when the clock strikes midnight!
9- New Year's Holiday
Újévi ünnep
In many countries, New Year's Day is a public holiday – to recuperate from the party the previous night, perhaps! Families also like to meet on this day to enjoy a meal and spend time together.
10- Confetti
konfetti
In most Western countries, confetti is traditionally associated with weddings, but often it is used as a party decoration. Some prefer to throw it in the air at the strike of midnight on New Year's Eve.
11- New Year's Eve
Szilveszter
This is the evening before New Year breaks at midnight! Often, friends and family meet for a party or meal the evening before, sometimes engaging in year-end rituals. How are you planning to give your New Year greetings in 2018?
12- Toast
pohárköszöntő
A toast is a type of group-salutation that involves raising your glass to drink with others in honor of something or someone. A toast to the new year is definitely in order!
13- Resolution
fogadalom
Those goals or intentions you hope to, but seldom keep in the new year! Many people consider the start of a new year to be the opportune time for making changes or plans. Resolutions are those intentions to change, or the plans. It's best to keep your resolutions realistic so as not to disappoint yourself!
14- Parade
felvonulás
New Year celebrations are a huge deal in some countries! Parades are held in the streets, often to celebratory music, with colorful costumes and lots of dancing. Parades are like marches, only less formal and way more fun. At HungarianPod101, you can engage in forums with natives who can tell you what Hungarian New Year celebrations are like!
3. Top 10 New Year's Resolutions
So, you learned the Hungarian word for 'resolution'. Fabulous! Resolutions are those goals and intentions that we hope to manifest in the year that lies ahead. The beginning of a new year serves as a good marker in time to formalise these. Some like to do it in writing, others only hold these resolutions in their hearts. Here are our Top 10 New Year's resolutions at HungarianPod101 – what are yours?
Learn these phrases and impress your Hungarian friends with your vocabulary.
1- Read more
Többet olvas.
Reading is a fantastic skill that everyone can benefit from. You're a business person? Apparently, successful business men and women read up to 60 books a year. This probably excludes fiction, so better scan your library or Amazon for the top business reads if you plan to follow in the footsteps of the successful! Otherwise, why not make it your resolution to read more Hungarian in the new year? You will be surprised by how much this will improve your Hungarian language skills!
2- Spend more time with family
Több időt tölt a családdal.
Former US President George Bush's wife, Barbara Bush, was quoted as having said this: "At the end of your life, you will never regret not having passed one more test, not winning one more verdict, or not closing one more deal. You will regret time not spent with a husband, a friend, a child, a parent." This is very true! Relationships are often what gives life meaning, so this is a worthy resolution for any year.
3- Lose weight
Lefogy.
Hands up, how many of you made this new year's resolution last year too…?! This is a notoriously difficult goal to keep, as it takes a lot of self discipline not to eat unhealthily. Good luck with this one, and avoid unhealthy fad diets!
4- Save money
Pénzt megtakarít.
Another common and difficult resolution! However, no one has ever been sorry when they saved towards reaching a goal. Make it your resolution to save money to upgrade your subscription to HungarianPod101's Premium PLUS option in the new year – it will be money well spent!
5- Quit smoking
Abbahagyja a dohányzást.
This is a resolution that you should definitely keep, or your body could punish you severely later! Smoking is a harmful habit with many hazardous effects on your health. Do everything in your power to make this resolution come true in the new year, as your health is your most precious asset.
6- Learn something new
Valamit újat tanul.
Science has proven that learning new skills can help keep brain diseases such as dementia and Alzheimer's at bay! It can even slow down the progression of the disease. So, keep your brain healthy by learning to speak a new language, studying towards a qualification, learning how to sew, or how to play chess – no matter how old you are, the possibilities are infinite!
7- Drink less
Kevesebbet iszik.
This is another health resolution that is good to heed any time of the year. Excessive drinking is associated with many diseases, and its effect can be very detrimental to good relationships too. Alcohol is a poison and harmful for the body in large quantities!
8- Exercise regularly
Rendszeresen mozog.
This resolution goes hand-in-hand with 'Lose weight'! An inactive body is an unhealthy and often overweight one, so give this resolution priority in the new year.
9- Eat healthy
Egészségesen étkezik.
If you stick with this resolution, you will lose weight and feel better in general. It is a very worthy goal to have!
10- Study Hungarian with HungarianPod101
Magyarul tanulni a HungarianPod101.com oldalával
Of course! You can only benefit from learning Hungarian, especially with us! Learning how to speak Hungarian can keep your brain healthy, it can widen your circle of friends, and improve your chances to land a dream job anywhere in the world. HungarianPod101 makes it easy and enjoyable for you to stick to this resolution.
4. Inspirational New Year Quotes
Everyone knows that it is sometimes very hard to stick to resolutions, and not only over New Year. The reasons for this vary from person to person, but all of us need inspiration every now and then! A good way to remain motivated is to keep inspirational quotes near as reminders that it's up to us to reach our goals.
Click here for quotes that will also work well in a card for a special Hungarian new year greeting!
Make decorative notes of these in Hungarian, and keep them close! Perhaps you could stick them above your bathroom mirror, or on your study's wall. This way you not only get to read Hungarian incidentally, but also remain inspired to reach your goals! Imagine feeling like giving up on a goal, but reading this quote when you go to the bathroom: "It does not matter how slowly you go, as long as you do not stop." What a positive affirmation!
5. Inspirational Language Learning Quotes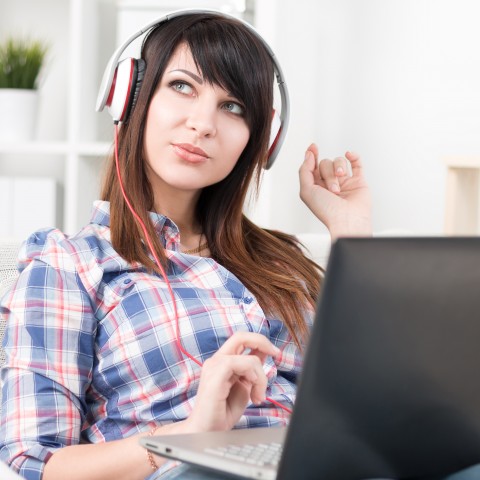 Still undecided whether you should enroll with HungarianPod101 to learn a new language? There's no time like the present to decide! Let the following Language Learning Quotes inspire you with their wisdom.
Click here to read the most inspirational Language Learning Quotes!
As legendary President Nelson Mandela once said: "If you talk to a man in a language he understands, that goes to his head. If you talk to him in his own language, that goes to his heart." So, learning how to say Happy New Year in Hungarian could well be a way into someone special's heart for you! Let this year be the one where you to learn how to say Happy New Year, and much more, in Hungarian – it could open many and unexpected doors for you.
6. How To Say Happy New Year in 31 Languages
Here's a lovely bonus for you! Why stop with Hungarian – learn how to say Happy New Year in 31 other languages too! Watch this video and learn how to pronounce these New Year's wishes like a native in under two minutes.
7. Why Enrolling with HungarianPod101 Would Be the Perfect New Year's Gift to Yourself!
If you are unsure how to celebrate the New Year, why not give yourself a huge gift, and enroll to learn Hungarian! With more than 12 years of experience behind us, we know that HungarianPod101 would be the perfect fit for you. There are so many reasons for this!
There's no reason not to go big in 2018 by learning Hungarian with HungarianPod101. Just imagine how the world can open up for you!
December 14, 2017
Do you know any ways to wish someone a 'Merry Christmas' in Hungarian? HungarianPod101 brings you easy-to-learn translations and the correct pronunciation of Hungarian Christmas phrases!
Christmas is the annual commemorative festival of Christ's birth in the Western Christian Church. It takes place on December 25th and is usually celebrated with much food and fanfare! However, not all cultures celebrate Christmas. In some countries, Christmas is not even a public holiday! However, many countries have adapted Christmas and its religious meaning to tally with their own beliefs, or simply in acknowledgment of the festival's importance to other cultures. If you want to impress native Hungarian speakers with culturally-appropriate Christmas phrases and vocabulary, HungarianPod101 will teach you the most important ways to wish someone a 'Merry Christmas' in Hungarian!
Table of Contents
1. How to Celebrate Christmas in Hungary
There is no doubt about it, the most significant holiday in Hungary is Christmas, or in Hungarian, karácsony. The holiday is awaited in anticipation by adults and children alike. Some get excited about the gift-giving, and others simply look forward to getting some rest after the intense holiday shopping. Let's take a look at how Christmas is celebrated in Hungary.
Now, before we get into more detail, do you know the answer to this question?
What is the reason behind the Hungarian custom of eating fish at Christmas, instead of poultry?
If you don't already know, you'll find out a bit later. Keep reading.
Unlike several other countries, in Hungary gifts are said to be brought not by Santa Claus, but by the baby Jesus, or Jézuska. December 24 is an official holiday, and on this day everybody is busy preparing for Christmas Eve. Many people rush to buy last-minute gifts, and every member of the family is engaged in preparing the Christmas dinner and the Christmas tree, in Hungarian called karácsonyfa.
After all the preparations are complete, families gather around the dinner table to start the formal Christmas dinner. Fish soup, called halászlé in Hungarian, fried fish, stuffed cabbage and bejgli, a rolled, glazed cake with poppy seed or chestnut filling, are some of the most common dishes. The highlight of the evening is the lighting of the Christmas tree, which announces the arrival of baby Jesus. Depending on the year, the following two days (December 25 and 26) can be official holidays, but even on years when they are not, most people take them off anyway. On Christmas Day, festivities are continued with enormous lunches and dinners, and on December 26th–also known as Boxing Day–people visit members of the family who live further away.
In the countryside, the old Christmas customs of putting on plays representing "Bethlehem", or betlehemezés, and regölés, which means "to sing folk songs", are kept alive. During Bethlehem plays, people dressed in appropriate costumes walk from home to home re-enacting the biblical story of the birth of baby Jesus with funny dialogue. In return, members of the visited household give gifts and entertain the actors. The custom of regölésis comprised of men, generally in groups of four, walking through the streets of the village making lots of noise by shaking sticks with chains and blowing bagpipes and recorders. They wish for an abundant harvest and good luck to the farmers, who, in return, offer these men a glass of their best wine and best cake, made by the women of the household.
There is a small Hungarian village named Nagykarácsony, which literally means Large Christmas. This is the home of the Hungarian Santa Claus, called Mikulás. During Christmas this is probably the busiest post office in the country, because postcards posted here are stamped with a special Christmas stamp.
Now it's time to answer our quiz question-
What is the reason behind the Hungarian custom of eating fish at Christmas, instead of poultry?
In accordance with old traditional folk beliefs, eating poultry at Christmas is not fortuitous because it is said that chickens will bury one's good luck for the following year, whereas fish and fishing are the traditional Christian symbols of Jesus Christ.
2. Holiday Greetings and Wishes for the Holiday Season
1- Merry Christmas!
Boldog Karácsonyt!
Do you know how to say 'Merry Christmas' in Hungarian? Learn here how to pronounce it perfectly! 'Merry' means to be joyful, to celebrate and generally be in good spirits. So, with this phrase you are wishing someone a joyful, celebratory remembrance of Christ's birth!
2- Happy Kwanzaa!
Boldog Kwanzát!
Surprise your African-American, or West African native friends with this phrase over the Christmas holidays! Kwanzaa is a seven-day, non-religious celebration, starting on Dec 26th each year. It has its roots in African American modern history, and many people celebrate both Kwanzaa and Christmas!
3- Have a happy New Year!
Boldog Új Évet!
In countries where Christmas is not officially celebrated, but a Gregorian calendar is observed, this would be a friendly festive-season wish over New Year.
4- Happy Hanukkah!
Boldog Hanukát!
Hanukkah is the beautiful Hebrew festival over November or December each year. It is also called the 'Festival of Lights' and is celebrated to commemorate the Jewish freedom of religion.
5- Have a great winter vacation!
Kellemes téli szünetet!
This is a good phrase to keep handy if someone doesn't observe any religious festival over the Christmas holidays! However, this will only be applicable in the Northern hemisphere, where it is winter over Christmas.
6- See you next year!
Jövőre találkozunk!
Going away on holiday over Christmas season, or saying goodbye to someone about to leave on vacation? This would be a good way to say goodbye to your friends and family.
7- Warm wishes!
Minden jót kívánok!
An informal, friendly phrase to write in Hungarian Christmas cards, especially for secular friends who prefer to observe Christmas celebrations without the religious symbolism. It conveys the warmth of friendship and friendly wishes associated with this time of year.
8- Happy holidays!
Kellemes Karácsonyi Ünnepeket!
If you forget how to say 'Merry Christmas!' in Hungarian, this is a safe, generic phrase to use instead.
9- Enjoy the holidays!
Érezd jól magad az ünnepek alatt!
After saying 'Merry Christmas' in Hungarian, this would be a good phrase with which to wish Christmas holiday-goers well! It is also good to use for secular friends who don't celebrate Christmas but take a holiday at this time of the year.
10- Best wishes for the New Year!
Minden jót kívánok az új évre!
This is another way of wishing someone well in the New Year if they observe a Gregorian calendar. New Year's day would then fall on January 1st.
3. Must-Know Christmas Day Vocabulary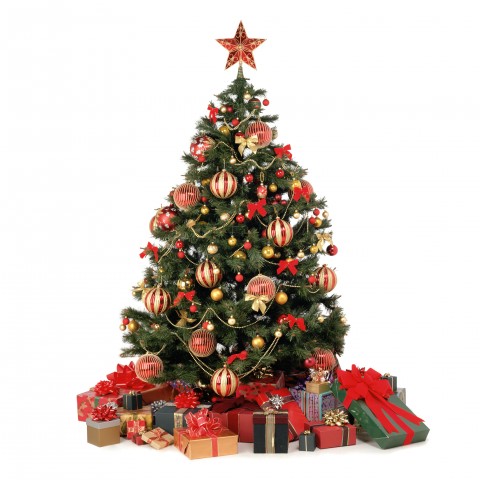 Christmas is associated with many traditions and religious symbols in multiple countries across the world. It originated centuries ago in the West with the birth of Christianity, and the celebrations are often embedded with rich cultural significance. So, by now you know how to say Merry Christmas in Hungarian! Next, learn pertinent vocabulary and phrases pertaining to Christmas, as well as how to pronounce them correctly. At HungarianPod101, we make sure you sound like a native speaker!
1- Christmas
karácsony
This is the Hungarian word for 'Christmas'. Most happy Christmas wishes in Hungarian will include this word!
2- Snow
hó
In most Northern-hemisphere countries, Christmas is synonymous with snow, and for Christmas, the snowman is often dressed as Santa Claus.
3- Snowflake
hópehely
Snowflakes collectively make up snow. A single snowflake is small, white, light like a feather and icy cold! When put under a microscope, the snowflake reveals itself to have the most beautiful, symmetrical patterns. These patterns have become popular Christmas decorations, especially in Western countries.
4- Snowman
hóember
As you guessed – a snowman is only possible to build if it is snowing! What a fun way to spend Christmas day outside.
5- Turkey
pulyka
Roast turkey is the traditional main dish on thousands of lunch tables on Christmas day, mainly in Western countries. What is your favorite Christmas dish?
6- Wreath
koszorú
Another traditional Western decoration for Christmas, the wreath is an arrangement of flowers, leaves, or stems fastened in a ring. Many families like to hang a Christmas wreath outside on their houses' front doors.
7- Reindeer
rénszarvas
Reindeer are the animals commonly fabled to pull Santa Claus' sled across the sky! Western Christmas folklore tells of Father Christmas or Santa Claus doing the rounds with his sled, carrying Christmas presents for children, and dropping them into houses through the chimney. But who is Santa Claus?
8- Santa Claus
Mikulás
Santa Claus is a legendary and jolly figure originating in the Western Christian culture. He is known by many names, but is traditionally depicted as a rotund man wearing a red costume with a pointy hat, and sporting a long, snow-white beard!
9- Elf
manó
An elf is a supernatural creature of folklore with pointy ears, a dainty, humanoid body and a capricious nature. Elves are said to help Santa Claus distribute presents to children over Christmas!
10- Rudolph the Red-Nosed Reindeer
Rudolf a piros orrú rénszarvas
'Rudolph the Red-Nosed Reindeer' is a Christmas song based on an American children's story book with the same name. Rudolph is one of Santa's reindeer. The song became more famous than the book, and can still be heard playing in many shopping malls over Christmas time across the globe!
11- North Pole
Északi-sark
The cold North Pole is where Santa Claus is reputed to live with his reindeer!
12- Sled
szánkó
A sled is a non-motorised land vehicle used to travel over snow in countries where it snows a lot, and is usually pulled by animals such as horses, dogs or reindeer. This one obviously refers to Santa's sled! Another word for sled is sleigh or sledge.
13- Present
ajándék
Gift or present giving is synonymous with Christmas Eve and the greatest source of joy for children over this festive time! This tradition signifies that Christ's birth was a gift to mankind, but not all people who hand out presents over Christmas observe the religious meaning.
14- Bell
csengő
On Christmas Day, or Christmas Eve, many religious celebrants enjoy going to church for a special sermon and Christmas rituals. The start of the sermon is often announced with bells or a bell, if the church has one. For this reason, the sound of ringing bells is often associated with Christmas Day.
15- Chimney
kémény
The chimney is the entrance Santa Claus uses to deliver children's presents on Christmas Day, according to folklore! Wonder how the chubby man and his elves stay clean…?!
16- Fireplace
kandalló
In most countries where it snows, Christmas is synonymous with a fire or burning embers in houses' fireplaces. Families huddle around its warmth while opening Christmas presents. Also, this is where Santa Claus is reputed to pop out after his journey down the chimney!
17- Christmas Day
Karácsony
This is the official day of commemorative celebration of Christ's birth, and falls each year on December 25.
18- Decoration
díszítés
Decorations are the colourful trinkets and posters that make their appearance in shops and homes during the Christmas holiday season in many countries! They give the places a celebratory atmosphere in anticipation of the big Christmas celebration. Typical Christmas decorations include colorful photographs and posters, strings of lights, figurines of Santa Claus and the nativity scene, poinsettia flowers, snowflakes and many more.
19- Stocking
harisnya
According to legend, Santa Claus places children's presents in a red stocking hanging over the fireplace. This has also become a popular decoration, signifying Christmas.
20- Holly
magyal
Holly is a shrub native to the UK, and parts of Europe, Africa and Asia. It is characterised by glossy, spiny-toothed leaves, small, whitish flowers, and red berries. Ironically, its significance for Christmas relates to Christ's crucifixion and suffering rather than his birth. However, the leaves' distinctive shape and image have become popular Christmas decorations.
21- Gingerbread house
mézeskalács ház
According to legend, the gingerbread house synonymous with Christmas is related to Christ's birth place, Bethlehem. Bethlehem literally means 'House of Bread'. Over centuries, it has become a popular treat over Christmas time in many non-religious households as well.
22- Candy cane
nyalóka
According to folklore, Christmas candy canes made their appearance first in Germany in the 16th century. A choir master gave children the candy canes to suck on in church in order to keep them quiet during the Christmas sermon! Apparently, the candy is shaped like a cane in remembrance of the shepherds who were the first to visit the baby Jesus. Today, like gingerbread houses, they are still a popular sweet over the festive season!
23- Mistletoe
fagyöngy
Mistletoe is a parasitic plant that grows on certain trees. In the Middle Ages, it was believed that the mistletoe has magical powers, and could protect a household from evil if hung above a door during December. The belief didn't last but the habit did, and the mistletoe is another popular Christmas decoration!
4. Twelve Days of Christmas
Wow, you're doing extremely well! You know how to wish someone a Merry Christmas in Hungarian, and you learned pertinent vocabulary too! The Twelve Days of Christmas is not very well known in modern times, so, you're on your way to becoming an expert in Christmas traditions and rituals. Well done!
The Twelve Days of Christmas, also known as Twelvetide, is a traditional festive period of 12 days dedicated to celebrate the nativity of Christ. Christmas Day is, for many who observe Twelvetide, the first day of this period.
'The Twelve Days of Christmas' is also a popular Christmas song about a series of gifts given on each day of Twelvetide. According to experts, these gifts were created as a coded reference to important symbols in the Christian church. Here is a list of those gifts mentioned in the song! Do you recognise them?
5. Top 10 Christmas Characters in American Culture
This is fantastic, you know how to explain almost everything about Christmas in Hungarian! However, do you know the most popular Christmas characters in American culture? Your knowledge will not be complete without this list.
6. HungarianPod101 Is One Of The Best Online Language Schools Available!
We don't just say this – we can prove it! Geared to your personal needs and goals, we have several learning paths from which to choose. From Hungarian for Absolute Beginners to Advanced Hungarian, lessons are designed to meet you where you are, and increase your language abilities in fun, easy and interactive lessons! Mastering a new language has never been this easy or enjoyable.
We have over a decade of experience and research behind us, and it shows! With thousands of audio and video lessons, detailed PDF lessons and notes, as well as friendly, knowledgeable hosts, HungarianPod101 is simply unbeatable when it comes to learning correct Hungarian. Plenty of tools and resources are available when you study with us. New lessons are added every week so material remains fresh and relevant. You also have the option to upgrade and enjoy even more personalised guidance and services. This is a sure way to fast-track your learning!
So, this Christmas, why don't you give yourself a present and enroll in HungarianPod101? Or give an enrollment as a present to a loved one. It will be a gift with benefits for a whole lifetime, not just over Christmas!
November 27, 2017
In most cultures, it is custom to express gratitude in some way or another. The dictionary defines gratitude as follows: it is "the quality of being thankful; readiness to show appreciation for and to return kindness". Giving a sincere, thankful response to someone's actions or words is often the 'glue' that keeps relationships together. This is true in most societies! Doing so in a foreign country also shows your respect and appreciation for the culture. Words have great power – use these ones sincerely and often!
Table of Contents
So, how do you say 'Thank you' in Hungarian? You can learn easily! Below, HungarianPod101 brings you perfect translations and pronunciation as you learn the most common ways Hungarian speakers say 'Thanks' in various situations.
1. 12 Ways to say 'Thank you' in Hungarian
1- Thank you.
Köszönöm.
The magical words that can bring a smile to any face. For one day, truly mean it whenever you say these words, and see how this lifts your spirit too!
2- That's very kind of you.
Ez nagyon kedves tőled.
This phrase is appropriate when someone clearly goes out of their way to give good service, or to offer you a kindness.
3- Thanks for your kind words!
Köszönöm a kedves szavakat!
Someone paid you a compliment and made you feel good? That is kind of him/her, so express your gratitude!
4- Thank you for coming today.
Köszönöm, hogy eljöttek ma.
This welcoming phrase should be part of your arsenal if you're conducting more formal meetings with Hungarian speakers. If you're hosting a party, this is also a good phrase when you greet your Hungarian guests!
5- Thank you for your consideration.
Köszönöm a figyelmet.
This is a more formal, almost solemn way to thank someone for their thoughtfulness and sensitivity towards you. It is also suitable to use when a native speaker has to consider something you submit, like a job application, a project or a proposal. You are thanking them, in essence, for time and effort they are about to, or have spent on your submission.
6- Thanks a lot!
Nagyon köszönöm!
This means the same as 'Thank you', but with energy and enthusiasm added! It means almost the same as 'thank you so much' in Hungarian. Use this in an informal setting with your Hungarian friends or teachers.
7- Teachers like you are not easy to find.
Olyan tanárt, mint te nem könnyű találni.
Some phrases are compliments, which express gratitude by inference. This is one of them. If you're particularly impressed with your HungarianPod101 teacher, this is an excellent phrase to memorize!
8- Thank you for spending time with us.
Köszönjük az együtt töltött időt.
Any host at a gathering with Hungarian speakers, such as a meeting or a party, should have this under his/her belt! Use it when you're saying goodbye or busy closing a meeting. It could also be another lovely way to thank your Hungarian language teacher for her time.
9- Thank you for being patient and helping me improve.
Köszönöm, hogy türelmes vagy és segítesz abban, hogy jobb legyek.
This phrase is another sure way to melt any formal or informal Hungarian teacher's heart! Teaching is not easy, and often a lot of patience is required from the teacher. Thank him/her for it! It's also a good phrase to use if you work in Hungary, and want to thank your trainer or employer. You will go a long way towards making yourself a popular employee – gratitude is the most attractive trait in any person!
10- You're the best teacher ever!
Te vagy a legeslegjobb tanár!
This is also an enthusiastic way to thank your teacher by means of a compliment. It could just make their day!
11- Thank you for the gift.
Köszönöm az ajándékot.
This is a good phrase to remember when you're the lucky recipient of a gift. Show your respect and gratitude with these words.
12- I have learned so much thanks to you.
Hála neked, rengeteget tanultam.
What a wonderful compliment to give a good teacher! It means they have succeeded in their goal, and you're thankful for it.
2. Video Lesson: Learn to Say 'Thank You' in 3 Minutes
Wherever your destination may be, manners are a must! And in this respect, Hungary is no different.
1- Köszönöm.
In Hungarian, "Thank you." is Köszönöm.
2- Köszönöm szépen.
You can emphasize köszönöm by adding szépen, which means literally "nicely, well." You could say Köszönöm szépen, which would be equivalent to "Thanks a lot." a more polite expression than just köszönöm. In Hungarian, there are other ways to express one's gratitude, but they are all variations using köszönöm, which is a verb, and the adverb szépen, which can make the construction more formal to mean "thank you very much."
3- Nagyon szépen köszönöm.
There will be occasions where you will really want to show your appreciation and politeness. During occasions such as these, you can use the adverbs nagyon and szépen. "Thank you very much" in Hungarian is Nagyon szépen köszönöm. The first word nagyon, "very," is used to make the phrase very formal. This is followed by szépen köszönöm, which literally means something like "thanking you in a nice way."
Cultural Insights
Quick Tip 1
By far, köszönöm is the most common way to say "Thank you." Use the most formal version nagyon szépen köszönöm sparingly, only in very formal situations, like when extending your visa or handling some other kind of official problem in a government office. Remember: when in doubt, keeping it simple is always your safest bet. You don't have to worry about formal or informal situations; köszönöm can be used with just about anyone, anywhere, and anytime. You say köszönöm when the waiter brings your food or drinks; when the clerk in the hotel takes your luggage to your room (of course, throwing in a tip won't hurt either!); and when somebody welcomes you, or congratulates you. No matter his/her profession or age; köszönöm or köszönöm szépen will always be an appropriate response.
Quick Tip 2
If you are around friends, you might hear shorter versions of köszönöm, like köszi, or even kösz. Both of these mean "thanks" or "cheers"; they are very informal. If you know the people well enough, feel free to throw one of these in—your knowledge of informal Hungarian will surely be appreciated.
On the run to Hungary? Wait! You can't go without some basic language phrases under your belt! Especially if you're heading to meet your prospective employer! Either in person or online, knowing how to say 'Thank you' in the Hungarian language will only improve their impression of you! HungarianPod101 saves you time with this short lesson that nevertheless packs a punch. Learn to say 'Thank you' in Hungarian in no time!
3. Audio Lesson: Survival Phrases – Thank You
Perhaps you think it's unimportant that you don't know what 'Thank you' is in Hungarian, or that it's too difficult a language to learn. Yet, as a traveler or visitor, you will be surprised at how far you can go using a little bit of Hungarian in Hungary!
Click Here to Listen to the Free Audio Lesson!
At HungarianPod101, we offer you a few ways of saying 'Thank you' in Hungarian that you have no excuse not knowing, as they're so simple and easy to learn. The lesson is geared to aid your 'survival' in formal and informal situations in Hungary, so don't wait! You will never have to google 'How do you say thanks in Hungarian' again…!
4. 'Thank You' in 31 Languages
For the global traveler in a hurry, here are 31 ways to say 'Thank you'! These are the first words you need to learn in any foreign language – it is sure to smooth your way with native speakers by showing your gratitude for services rendered, and your respect for their culture! Learn and know how to correctly say 'Thank you' in 31 different languages in this short video.
5. Why would HungarianPod101 be the perfect choice to learn Hungarian?
However, you need not stop at 'Thank you' in Hungarian – why not learn to speak the language?! You have absolutely nothing to lose. Research has shown that learning a new language increases intelligence and combats brain-aging. Also, the ability to communicate with native speakers in their own language is an instant way to make friends and win respect! Or imagine you know how to write 'Thank you' to that special Hungarian friend after a date…he/she will be so impressed!
HungarianPod101 Has Special Lessons, Tools and Resources to Teach You How to Say Thank You and Other Key Phrases
With more than a decade of experience behind us, we have taught thousands of satisfied users to speak foreign languages. How do we do this? First, we take the pain out of learning! At HungarianPod101, students are assisted as they master vocabulary, pronunciation, and conversation through state-of-the-art and fun online learning methods. A library replete with learning resources allows for you to learn at your own pace and in your own space! Resources include thousands of video and audio recordings, downloadable PDF lessons and plenty of learning apps for your mobile devices. Each month, we add benefits with FREE bonuses and gifts to improve your experience.
We accommodate all levels and types of learners, from Absolute Beginner to Advanced, and HungarianPod101 is free for anyone to sign up. However, you can choose to fast track your fluency with lesson customization and increased interactive learning and practicing. Upgrade to Premium, or Premium PLUS to enhance your experience and greatly expedite your learning. With this type of assistance, and pleasurable effort on your part, you will speak Hungarian in a very short period of time!
Click Here to Visit HungarianPod101!
Best of all is that you're never alone! We believe that practice is the holy grail of learning any new language, and we gear our courses to ensure lots of it. Enroll with us, and you gain immediate access to our lively forum where we meet and greet, and discuss your burning questions. Our certified teachers are friendly and helpful, and you are very likely to practice your first 'Thanks!' in Hungarian on him/her, AND mean it! Hurry up, and sign up now – you will thank us for it.