1848 was a time of forradalom (revolution), upheaval, and general discontent throughout Europe. Several different nations vied to achieve their unique political and social goals, and the Hungarian revolts of 1848 were particularly significant.
In this article, you'll learn about the 1848 Revolution of Hungary and how it's commemorated today. Let's get started!
1. What is 1848 Revolution Memorial Day?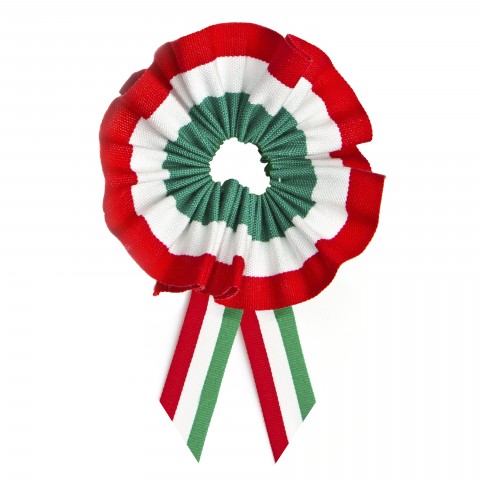 The Hungarian Revolution of 1848 began on March 15, 1848, as Hungary followed the lead of many other European nations. Much of Europe was caught in a great upheaval during this time, with different nations trying to achieve varying—though similar—goals regarding the political and societal status of their people. Of all the 1848 revolutions in Europe, the one in Hungary lasted the longest and was arguably one of the most successful; the Hungarian uprising didn't end until August 1849, when Austria employed the help of Russia.
For Hungary, the revolutions of 1848 largely focused on gaining autonomy from the Habsburg Monarchy and having its 12 Points of Demands met. These 12 Points, co-written by famous poet Petőfi Sándor (Sándor Petőfi), were read out by the nationalists throughout Pest on March 15.
A major leader of the revolution was Lajos Kossuth, often thought of as the face of the revolution. He was a radicalist who sought to have Hungary's goals met in the fastest way possible, through any means necessary.
Hungary was successful toward the beginning, but the revolution ultimately failed after the Russian army came to Austria's aid. However, the events of the revolution paved the way for Hungary to reach its goals later on.
2. Celebrations and Key Events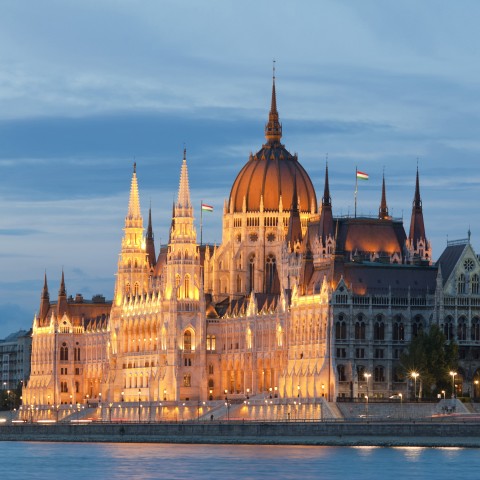 There are a few different celebrations and observances that take place to commemorate the 1848 Hungarian Revolution. If you happen to be walking the streets of Hungary, you'll have the privilege of admiring the colors of the Hungarian flag all around you—the flag itself waving in front of buildings, people wearing red, white, and green clothing, and a few even donning kokárdák (cockades).
Most of the events for this holiday take place at Castle Hill and the Hungarian Parliament building. People gather at these locations to hear speeches from government leaders and to join in singing the National Song of Hungary. They can also see the raising of the Hungarian flag in Kossuth Square, and enter the Parliament and a variety of museums for free.
There are also plenty of kid- and family-friendly activities: guided horseback riding, folk music and dancing performances, theatrical performances, arts and crafts, fencing demonstrations, and more! If you plan on visiting, keep in mind that there will be plenty of restaurants open on this day, as well as food-tasting events you can experience. Those who get the day off may also enjoy a trip to the nearby Budapest Baths, where they can relax in the thermal baths and get a massage.
→ Castle Hill and the Parliament Building are only two of the most popular locations in the country. Do you know of any other Tourist Attractions in Hungary?
3. More on Sándor Petőfi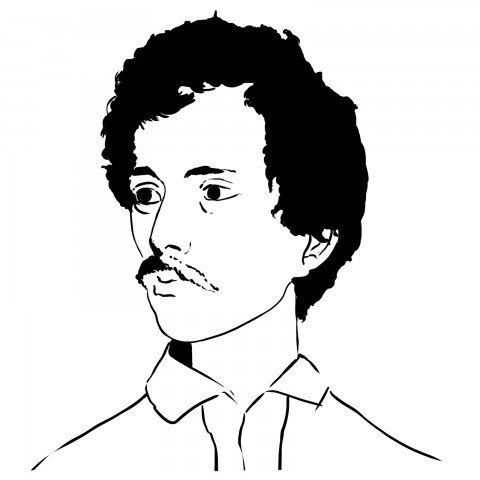 Sándor Petőfi may be best known for his major role in the 1848 Hungarian Revolution, though his poetry was well-loved at the time and the poet was known for his unique writing style. Today, he is the national poet of Hungary. In addition to co-writing the notorious 12 Points and penning the poem Nemzeti Dal, Petőfi crafted the National Song of Hungary and a number of other famous poems (such as John the Valiant).
As for his personal life, Sándor Petőfi married a woman named Júlia Szendrey (also a poet, as well as a translator), and they had a son named Zoltán. He is thought to have died in one of the final battles of the revolution, though this has never been confirmed because his body was never found.
4. Vocabulary to Know for 1848 Revolution Memorial Day
Ready to expand your Hungarian vocabulary? Then let's review some of the words and phrases from this article, plus a few more!
Szaval (Recite) – verb
Az 1848-as forradalom ünnepe (1848 Revolution Day) – proper noun
Petőfi Sándor (Sándor Petőfi) – proper noun
Forradalom (Revolution) – noun
Nemzeti Múzeum (National Museum) – proper noun
Kormány (Government) – noun
Harc (Combat) – noun
Kokárda (Cockade) – noun
Csata (Battle) – noun
Szabadságharc (War of independence) – noun
Nyomda (Press) – noun
Hadsereg (Army) – noun
To practice your pronunciation, be sure to visit our 1848 Revolution Day vocabulary list. It features audio recordings that you can listen to and repeat after!
Final Thoughts
In this article, you learned about the revolutions of 1848, Hungary's role in them, and more. The 1848 Hungarian Revolution may have been only one of many such revolutions of the time, but it was also one of the most significant. Though the revolutions did not end as hoped, it paved the way for Hungary's later autonomy and independence.
If you enjoyed this article and would like to learn more about Hungarian culture and holidays, we think you'll like the following articles on HungarianPod101.com:
Thinking about learning the Hungarian language, or looking for the best place to continue your studies? We recommend:
It's our goal to make every aspect of your language learning journey both effective and enjoyable, so we hope to see you around!