When preparing ourselves to go on a trip, we want to know everything about our destination, right? Right. 
Knowing what a country or city has to offer before arriving helps us plan ahead and pack accordingly, allowing us to make the best of our vacation time! 
One thing we recommend if you're planning a trip to Budapest is to do your research on the best places to visit. Creating a list of the attractions you most want to see will ensure you don't waste a precious minute of your stay in this intriguing city. 
In this Budapest travel guide, we'll make the research part easier for you. We've compiled a list of the top ten places to visit in Budapest, in addition to some useful pre-trip information and a list of common Hungarian phrases you should know for the best experience. 
Are you ready? Let's get your adventure started on the right foot.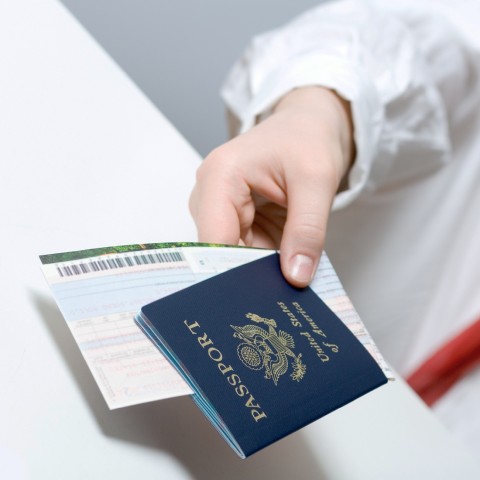 Table of Contents
Before You Go
As we said earlier, most people want to learn as much as they can about their destination before traveling there. Even if you're more of the spontaneous type, we think you'll gain some valuable insight from the information provided in this section. 
Quick Facts
Budapest is the capital city of Hungary. It's also the ninth most populous city in the European Union, with 1.7 million residents living within its 525 km2 of land. 
Hungarians arrived here in the late ninth century, when the area was still ruled by the Mongols. Buda, the west side of the city (split by the Danube), became one of the centers of Renaissance humanist culture by the fifteenth century.
Weather
One of the reasons to visit Budapest is its great weather. Given its humid continental climate, the weather here is pretty mild, with cold winters and warm summers. 
The weather in Budapest from mid-March until early May is usually agreeable. Summer kicks in early around the end of May and normally lasts until mid-September. Proper fall weather—meaning rainy and a bit chilly—occurs in October and November. Winter usually arrives in late November and stays until February (but lately, winters have not been as cold as they were five to ten years ago).
Bottom line: For a spring or summer trip, bring flowy, breezy clothes and maybe a couple of light jackets. If you plan to visit Budapest in winter or fall, you might want to pack two or three warm pullovers and a puffy jacket to keep you warm while wandering the streets.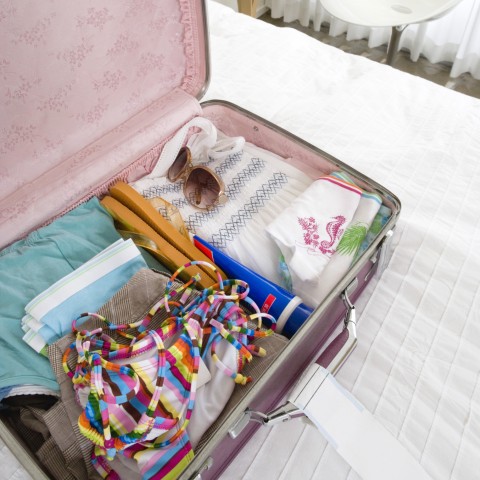 Travel Tips
The best time to visit Budapest depends on your needs and preferences. 
If you don't mind heaps of other tourists tagging along at famous sights, then summer is the way to go. The city is beautiful in summer, and you'll get to enjoy the terraces of bars and restaurants, as well as the Budapest nightlife with outdoor concerts and fairy lights at night.
However, the city is just as beautiful in winter. Although we don't recommend sitting down on the bank of the Danube for a romantic picnic during this time, there are many winter activities you could do. A great example is ice-skating in the City Park near Vajdahunyad Castle.
Whenever you go, you must bear in mind that if you don't speak Hungarian (or English), your visit is going to be quite an adventure. Hungarian people are not well-known for their language expertise. Few people here speak a second language, and those who do typically opt for English or sometimes German. While it is possible to find an Italian- or Spanish-speaking Hungarian, you would have to be very lucky to come across them! 
Packing Reminders
Before your Budapest trip, make sure you have your visa and other travel documents. If you're from the Schengen area, you probably don't need one (although it's always best to check on reputable websites).
Another important thing is to change out your money to the local currency (HUF, or Hungarian Forint). There are some places where you can pay with Euros, but the Euro is not as widespread in Hungary as it is in some other EU member states that haven't yet adopted the common currency. Other currencies are completely off the table.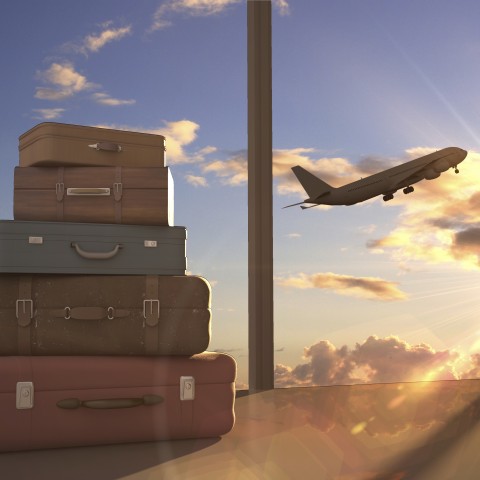 Must-See Places for a 1-3 Day Trip
Do you have only a few days to visit Budapest? No problem. 
While we do recommend staying longer if you have the time and means, you can still see plenty of popular attractions in one to three days. The key here is to choose locations that are relatively close to one another, so you don't have to waste much time traveling. 
Here are five incredible places to visit in Budapest when you're short on time! 
#1: Buda Castle (Budavári Palota)
If you have only one or two days to visit the city, exploring the Buda side is probably the best thing to do. 
First off, the Buda Castle (located atop Castle Hill) is definitely a priority! The castle was originally built in the mid-thirteenth century and served as home to numerous Hungarian kings. Inside, you'll find the Budapest History Museum where you can learn more about the city's history. In 1987, this location was declared a World Heritage Site by UNESCO. 
#2: Fisherman's Bastion (Halászbástya)
You can get an amazing view of the city from Fisherman's Bastion, located in the Buda Castle area. While at Castle Hill, you might also want to check out the famous labyrinth underneath it; it's an enormous network of caves and tunnels underneath the historical Budapest.
#3: Citadella (Citadella)
Still on the Buda side but no longer on Castle Hill, there is Citadella, the fortress of Budapest upon Gellért Hill. Here, you'll find the famous Liberty Statue which was erected in remembrance of the Soviet liberation after WWll. You can reach the Citadella by bus, but if you want to be more adventurous, you can walk up to the top from the foot of the hill.
#4: Matthias Church (Mátyás-templom)
Also known as the Coronation Church of Buda, this Roman Catholic church was built in 1015 and is where Franz Joseph I and Charles IV were crowned. It's located in the Holy Trinity Square in the Buda Castle District, and it's an essential location to visit if you enjoy architecture. The building features a Romanesque styling you're sure to fall in love with! 
#5: Gellért Thermal Bath (Gellért Fürdő)
Hungary is known for its different kinds of mineral-laden thermal water, and Budapest tourism heavily relies on it. If you have a bit more time, definitely visit the Gellért Thermal Bath. You could easily spend a full day here, on the border of Buda and Pest, just relaxing and soaking in the water.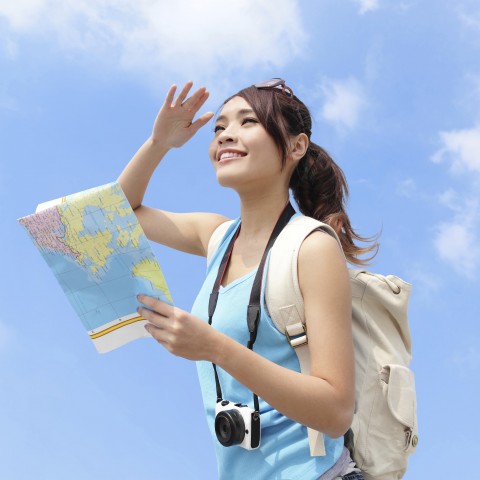 Highly Recommended Places for a 4-7 Day Trip (or Longer)
If you have a bit more time to visit Budapest (a week or so), there are several places on the Pest side you should definitely add to your itinerary. 
#6: Heroes' Square (Hősök tere)
Heroes' Square is a major landmark in Budapest. It commemorates the Seven Chieftains of the Magyars and other important leaders. Near Heroes' Square, there is City Park which is a great place to have picnics or a good run. In City Park stands Vajdahunyad Castle; this is one of the best places to visit in Budapest in January, because you can go ice-skating inside.
#7: Margaret Island (Margit-sziget)
Margaret Island is one of the two islands in Budapest (the city, not the county). It has a great running track, fitness park, pool, hotel, and lots of other facilities. However, it's mostly visited for friendly get-togethers and picnics—not to mention the musical fountain that 'dances' to songs every hour from four p.m. in summer.
#8: Parliament of Budapest (Országház/Parlament)
The Hungarian Parliament Building, located on Kossuth Square, is the seat of the National Assembly of Hungary. It's visited not only by tourists, but also by school groups. If you plan to visit the Budapest Parliament, it's best to get a tour guide so you can get to know every little detail about this beautiful building, designed by Imre Steindl in the Neo-Gothic style.
#9: Saint Stephen's Basilica (Szent István-bazilika)
This Roman Catholic basilica of Neoclassical architecture is named after the first king of Hungary. Besides being a tourist attraction, the basilica is often used to host musical events. St. Stephen's Basilica is close to Deák Ferenc Square and the heart of Budapest nightlife; many of the must-visit restaurants in Budapest are located in the area, as well. 
#10: Dohány Street Synagogue (Dohány utcai zsinagóga)
This Jewish synagogue, situated between Deák Ferenc Square and Astoria, was built between 1854-59 in Moorish Revival style. Its decoration has a strong Islamic influence. This is the largest working synagogue in Europe—and one of the largest in the world—with nearly 3,000 seats.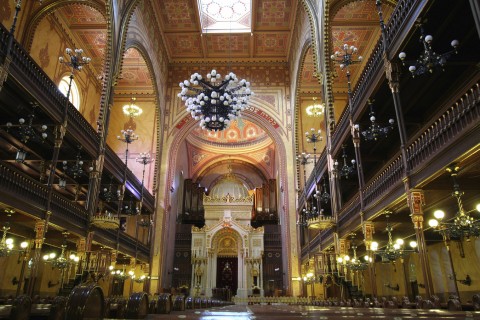 Hungarian Survival Phrases for Travelers
Our guide would be incomplete without a set of Hungarian survival phrases. Because most Hungarians speak only Hungarian, it's essential that you learn at least the very basics for day-to-day interactions. 
The words and phrases listed below should be adequate, but you can also study our lesson on Hungarian Words Related to Travel, our list of Essential Hungarian Vocabulary About Traveling, and our list of 30 Hungarian Travel Phrases You Should Know. That should keep you busy for a while. 😉 
Szia. / Hello. (singular)
Sziasztok. / Hello. (plural)
Köszönöm. / Thank you. (singular)
Köszönjük. / Thank you. (plural)
Viszlát. / Goodbye. (short, polite version)
Viszont látásra. / Goodbye. (longer version)
Szia. / Goodbye. (singular, informal)
Szasztok. / Goodbye. (plural, informal) 
Bocsánat. / Sorry. (longer, polite version)
Bocsi. / Sorry. (shorter, less polite version)
Curious to discover more common greetings? Then see our lesson Greetings Among Young People! 
Nagyon jó! / Very good. 
Nem értem (Önt). / I don't understand (you). 
Nem beszélek magyarul. / I don't speak Hungarian. 
Merre találom a mosdót? / Where is the restroom? 
Mennyibe kerül? / How much is it? 
Ezt szeretném megvenni. / I'd like to buy this. (at a store)
Ezt szeretném kérni. / I want this. [Literally: I'd like to ask for this.] (at a restaurant) 
Segítség! / Help! (for emergencies)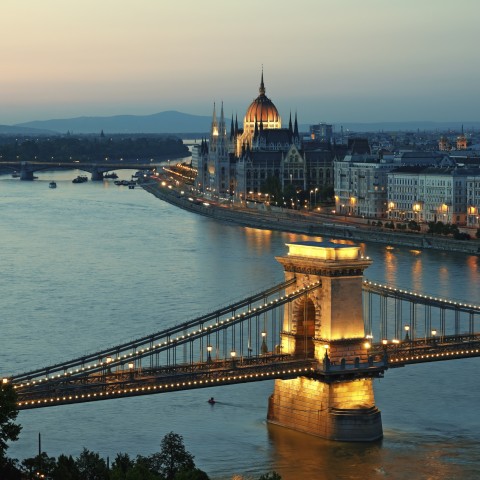 How HungarianPod101.com Helps You Get the Most Out of Language Learning
In this article, we covered the top ten places to visit in Budapest and gave you some handy travel tips. We hope we've inspired you to take the plunge and travel to this majestic European city! Which of these locations do you most want to see, and why? 
Although our Budapest visit guide covered most of the places you should visit in Budapest, don't forget that there's always more to every location and culture. Dig deeper, do your research, and boost your Hungarian knowledge in the meantime. (We can help with that.)
One of the reasons traveling to a foreign land is an awesome experience is because it gives you the chance to practice the local language with natives. If you're a Hungarian learner, traveling to Budapest is a great idea because the residents are very talkative here—you just have to give off that good first impression. A good way to do this is by displaying your knowledge of Hungarian!
Join the HungarianPod101 family, and we can help you prepare for your upcoming Budapest trip. We have a great number of vocabulary lists, as well as video and audio materials for learners at every level. With our help, there will be nothing standing between you and Budapest.