When there are so many popular languages you could study, why learn Hungarian? 
That's a fair question, and one to which we have some answers! 
In this article, we'll discuss why you should learn Hungarian and what benefits you can expect to gain from studying this beautiful language. And trust us, there are a lot—from improved mental health to increased business opportunities! 
Another question many aspiring learners ask is: "Why is Hungarian so difficult to learn?"
Keep in mind that with the right mindset, tools, and learning techniques, studying Hungarian is going to be like a promenade along the Seine…or should we say, along the Danube? To help you find the best way to learn Hungarian—as you should find what works for you—we've also included a few tips for learning Hungarian at the end of this article.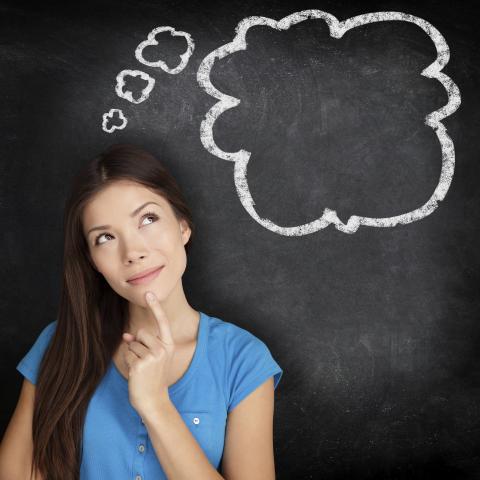 Table of Contents
1. Background of the Hungarian Language
Before we get into the benefits of learning Hungarian, how about some background information on the language and the people who speak it natively?
Hungarian came to the Carpathian Basin over twelve centuries ago and is now spoken mainly in Hungary as well as its neighboring countries, including: 
Romania
Slovakia
Serbia
Ukraine
Croatia
Slovenia
Austria
Approximately 14 million people speak Hungarian natively, with around 10 million of these people living in Hungary. The other 4 million or so speakers can be found in a few other countries around the world—including Israel and the United States—due to emigration.
Hungarian is an independent language within the Uralic language family. Even though this language family has very few members in Europe, the most populous groups live here. These are: Hungarian, Finnish, and Estonian.
Hungarian people used the ancient Hungarian script (also called the runic script) before 1000 A.D., and adopted the Latin alphabet in the tenth century. The oldest surviving Hungarian text (which happens to be the oldest of the whole language family) is the Funeral Sermon and Prayer from the 1190s.
Throughout the centuries, Hungarian has been influenced by Turkish, Latin, Slavic languages, German, and also English.
Are you now beginning to understand the importance of learning Hungarian? Good. Let's jump to the convincing part now.
2. Top 10 Reasons Why You Should Learn Hungarian
Considering the relatively small number of native Hungarian speakers, you may be wondering why to learn Hungarian when there are other languages in much higher demand. 
In this section, we'll outline a few defining features of Hungarian that make it a winning choice for the adventurous and passionate language learner. Let's go! 
Reason #1: The Hungarian language is beautiful.
Most people say that the sound of Italian, French, or Spanish is like music to their ears, even if they don't actually know what's being said. But have you ever heard a Hungarian speak? The Hungarian language is melodious as well, and very smooth and tender to the ears. It also has a broad vocabulary, so it allows one to sound very sophisticated and find lots of beautiful words to describe simple things. For example:
"beautiful" – gyönyörű
"melodious" – dallamos
"gracious" – kecses
For a bigger sample of what we're talking about, see our vocabulary list of the 50 most common Hungarian adjectives.
Reason #2: Hungarian is logical.
Every language has its own logical system which, once you understand it, helps you pick up the language using largely your own intuition. 
Although the grammar of Hungarian is very different from that of English, it's still logical and easy to understand. In Hungarian, everything from conjugation to word formation has its own logic. Once you fully understand the concept, it'll be so much easier to apply that knowledge to every new word or sentence pattern you learn.
Reason #3: Hungarian is a very diverse and colorful language.
We touched on this a little bit in our first point, but let's elaborate. In Hungarian, there's a word for everything! This means that there are several ways you can express yourself in a given situation. 
For instance, there are many different ways you could say "to walk" or "to go" in Hungarian:
Sétálni
Járni
Lépdelni
Kóborolni
Csavarogni
Bóklászni
Andalogni
They all differ a bit in meaning yet retain the same basic concept, which is the beauty of Hungarian.
Reason #4: You'll get a better understanding of the Hungarian culture.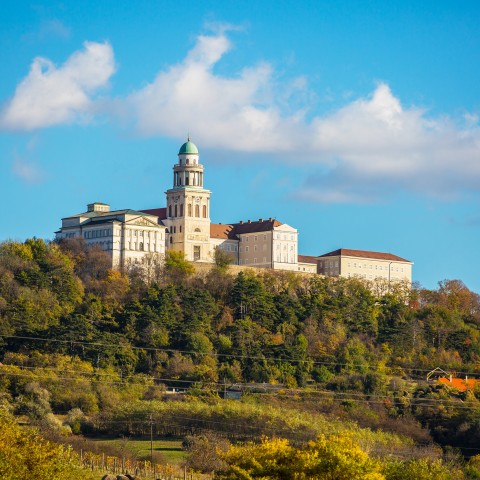 If you speak a given nation's language, you'll also understand its people's way of thinking better. This is because culture and language go hand-in-hand and influence each other—in fact, let's look at an example. 
Imagine that you're telling someone about a broken vase. In English, there are two ways you could relay this information: 
1) I broke the vase. [The agent is clearly stated here.]
2) The vase is broken. [Only the state of the vase is stated here; the person who broke it is not mentioned.]
But in Hungarian, the second version of this sentence would not work. In Hungarian, sentences must include the person or thing doing the action (the agent). Even if no pronouns are present in the sentence, the suffixes give away who did what.
Learning a foreign language also exposes you to idioms, proverbs, and common sayings that will give you a deeper understanding of the culture and its people. 
Vocab:
"vase" – váza
"broken" – törött
"I broke the vase." – Eltörtem a vázát.
Reason #5: You'll be favored by local Hungarians.
Hungarians are kind of cautious when it comes to foreigners. The primary reason is that not many of them speak a second language after their mother tongue, Hungarian. 
A great way to win the favor of Hungarians during your visit is to learn at least a few words and phrases beforehand. They'll greatly appreciate that you took the effort to get closer to them in spirit! 
"mother tongue" – anyanyelv
If you're planning for a trip soon, make sure to include some of these tourist destinations on your itinerary!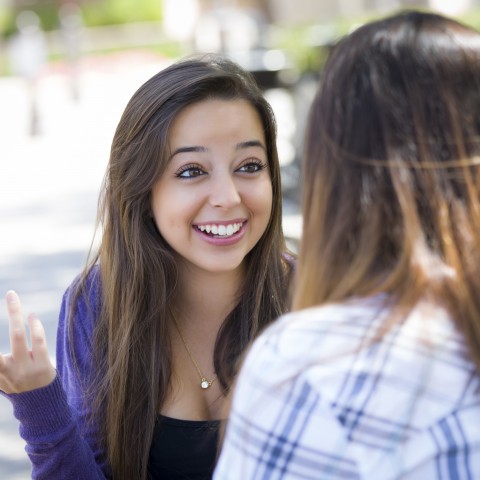 Reason #6: Bargaining at markets will be much easier. 
Since most people selling at markets are elderly, most of them do not speak any foreign language. So, if you want to get a good bargain before you fly back home—which you can do because Hungarians are big bargainers—it's a good idea to learn a few basic Hungarian expressions.
Vocab:
"market" – piac
"bargain" – alku
"How much does this cost?" – Ez mennyibe kerül?
"Can you give it to me at a cheaper price?" – Ide tudja adni olcsóbban?
"I'll give you 500 HUF for it." – Adok érte ötszáz (500) forintot.
Reason #7: You'll be considered different and unique.
We won't lie to you: Hungarian is not the most spoken language in the world, nor is it the easiest. But that's exactly what makes it one hell of a language. 
Remember those good ol' school days when you had to start every class by telling your classmates a "fun fact" about yourself? Well, those days are over, but "learning Hungarian" can be your new fun fact. People will be impressed when they find out you're learning such a unique and challenging language.
"fun fact" – érdekesség
"unique" – különleges / egyedi
"to impress" – lenyűgözni
Reason #8: You will have yet another soul.
Do you know the sayings: 
"To have another language is to possess a second soul." 
"Those who speak many languages live as many lives as the languages they know." 
Well, would you like a Hungarian soul? You could enclose the smell of gulyás in your soul, as well as the taste of chicken paprikás.
"soul" – lélek
"to possess" – birtokolni
Reason #9: Hungarian is not expensive to study.
Since Hungarian is not a very popular language, the demand for it is not that great. But that's only another "pro" as to why you should start learning Hungarian. The low demand for studying Hungarian means cheaper rates for language books, lessons, and overall studying process. Moreover, if you choose HungarianPod101, it becomes even more affordable! 
Reason #10: There are lots of great resources for learning.
Hungarian might not be the most popular or widely spoken language, but you can still find plenty of quality resources to help you study. Textbooks and classes are great, but have you considered exploring online courses and materials as well? The internet has certainly made language learning in general much easier and more convenient than it was in times past! 
Wondering where to learn Hungarian online? 
HungarianPod101 is a great choice! We believe in providing quality education, especially for today's globalized world where language learning is more important than ever. We offer our students the best of the best, covering the most relevant topics on the Hungarian language and culture in a way that's both fun and engaging.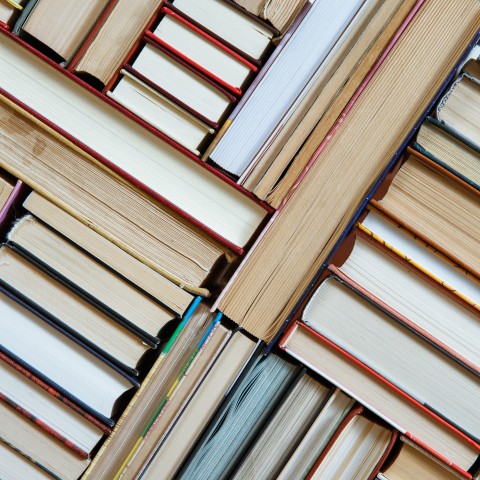 3. Is Hungarian Easy to Learn?
Now that we've given you a few reasons why you should learn Hungarian, here's one more for you: 
Hungarian really isn't that difficult to learn! 
Hungarian might not be easy by default, but many learners find the language relatively simple to pick up. 
But as we said earlier, every language has its own system. Studying and trying to understand the basics of this system early on will make the learning process much, much smoother! In addition, your attitude will play a huge role in your Hungarian learning process—if you believe you can do it, believe us, you will. 
Here are a few things that students find very easy and refreshing about Hungarian:
Reading and pronunciation
In Hungarian, every letter is linked to one sound and vice-versa. There are only two exceptions: j and ly, which have the same [j] sound. This means that when you see a Hungarian word written down, you'll know exactly how it should be pronounced—unlike languages like English or French where letters and letter combinations can have multiple sounds, or where vowels are written but not pronounced. You won't have to worry about that craziness when studying Hungarian! 
Verb conjugation
Although there are a few irregular verbs that you'll have to just memorize, Hungarian conjugation (in any tense) is very easy. Regular verbs all follow a specific pattern; once you learn this pattern, you'll be able to conjugate almost any verb you come across.
Verb tenses
Hungarian only has three tenses (two if we don't count the future tense, which is formed from the present tense). Each one is pretty straightforward and the rules of formation are easy to memorize.
No grammatical gender
Hungarian nouns do not have grammatical gender, so you only have to focus on learning the actual word.
Politeness is straightforward
In terms of politeness, Hungarian is more like French than English. That is to say, while English speakers do not conjugate verbs differently depending on who they're talking to (a friend vs. a stranger), the French do the so-called "vouvoyer" to distinguish politeness levels. Hungarian distinguishes between politeness levels in a similar fashion, but the formation is very simple. 
4. Tips for Learning Hungarian
Now that we've shown you why Hungarian is a great language and how easy it is, you might be ready to jump right in and start learning Hungarian right this moment. However, no matter how easy a language is to learn, it's important to know the best strategies for studying it! 
Here are a few tips that might help you learn Hungarian faster:
Study prefixes and suffixes right from the start.
Start building a basic vocabulary (common, everyday words) early on.
Watch and listen to Hungarian TV shows, movies, YouTubers, podcasts, etc.
Write down what poses a challenge for you.
Practice every day.
If you've already mastered these effective learning methods but are still struggling to memorize words, read our article Top 15 Tips to Remember Words When Learning Hungarian for some more ideas!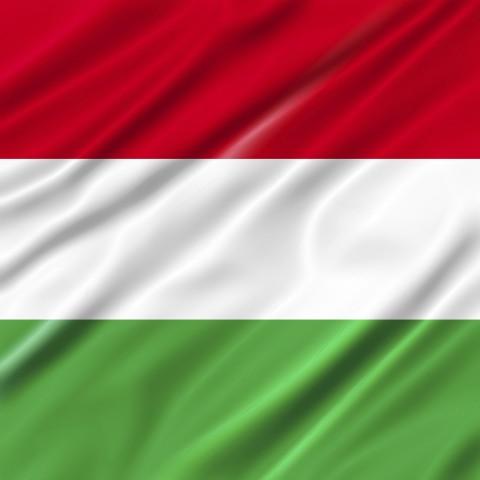 5. Conclusion
In this article, we discussed…
…why you should learn Hungarian.
…things about the language that are actually pretty easy. 
…some different methods you can implement in your Hungarian studies.
We hope we've inspired and motivated you to start (or continue!) learning Hungarian, and that you'll embark on this exciting journey soon. Nothing is standing in your way, so go ahead: be unique and earn yourself a "fun fact" to tell others. 😉
During the studying process, always keep in mind that you can count on us to be there for you. We believe that with the help of a supportive group—such as the HungarianPod101 team and your fellow language learners—there are no studying barriers you cannot overcome.
What are some tried-and-true learning methods that worked for you, or other tips you would like to share with others?