Do you struggle with Hungarian listening exercises or just want to spice up your mundane study schedule? Then you should consider adding podcasts to your routine!
It's common knowledge that learners of any language—not just Hungarian—find listening exercises rather difficult. Understanding locals, in particular, is quite the challenge because they tend to use slang and their pronunciation often differs from the perfect, precise pronunciation that study books teach you. An effective way to improve your listening comprehension skills is to listen a lot…this is where Hungarian podcasts come in.  
Not only will listening to podcasts in Hungarian help you practice your listening skills, but it's also a different study method that's not as boring as more traditional means of study. 
Below, we will list five of the best Hungarian podcasts out there. Whether you're an absolute beginner or have been learning Hungarian for a while, there's something here for you—as a matter of fact, the HungarianPod101 podcast is perfect for learners at every level. 
Shall we start? Let's get going then!
Table of Contents
1. Benefits of Using Podcasts to Learn Hungarian
We already touched on a couple of benefits in the introduction, but in this section, we're going to discuss them in more depth. 
You will get used to everyday Hungarian.
It depends on the type of Hungarian podcast, but most of them will give you the opportunity to hear everyday language (including slang). This will help you get familiar with certain terms so you won't be surprised when visiting the country.
Your listening skills will improve.
By regularly hearing certain words in context, you'll be better able to identify and understand those words correctly in real-life conversations. This is especially true if you listen to Hungarian podcasts that come with transcripts, as they can help you identify each word right off the bat—you'll only need to focus on memorizing its pronunciation. 
→ The podcast lessons provided on HungarianPod101.com all come with their own transcripts. Check out our beginner listening exercises to see what we mean! 
You can expand your vocabulary. 
Listening to general Hungarian podcasts will introduce you to a wide variety of vocabulary on different topics, while listening to topic- or field-specific podcasts will help you pick up terminology related to your interests. The more Hungarian podcasts you listen to, the more your vocabulary is likely to improve over time. 
→ Another great way to learn new words? Themed vocabulary lists! See our free vocabulary lists on HungarianPod101.com and start picking up new words right away. 
Podcasts are free of charge.
Probably the biggest incentive to start incorporating Hungarian podcasts into your study schedule is that they're completely free and accessible to everyone. You can even find Hungarian podcasts on Spotify, so there's literally no reason why you can't start listening right away.
Which of these reasons resonates most with you? Have you already experienced the benefits of learning Hungarian with podcasts? Let us know in the comments.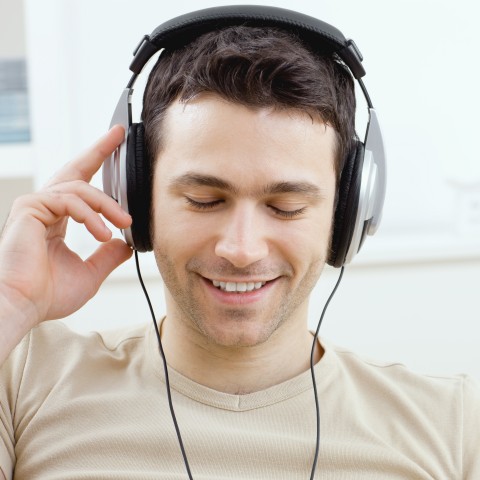 2. The Best Podcasts for Learning Hungarian
Below is our list of the five best Hungarian-language podcasts. We've tried to create a collection that includes podcasts on different topics, so you'll surely find something to your taste.
This Hungarian news podcast is the most listened to in Hungary, not just because of its lively and humorous hosts but also because it's broadcasted every weekday morning on the radio. You must be an advanced Hungarian learner in order to understand what they're saying, as they use lots of slang and speak very fast. But once you understand what they're talking about (news, culture, and recent issues in Hungary and around the world), you will laugh a lot listening to them.
If you're interested, you could also find other Hungarian podcasts covering politics and the news.
Podcast #2: Lelkifröccs
Lelkifröccs is a Reformed Christian podcast that deals with everyday issues related to spiritual and church life in a light, accessible way. This unique Hungarian-language podcast is hosted by Péter Pál Czeglédi, a Reformed pastor from Dunaújváros. He covers a range of topics, from marriage to Satan. You will need to be an intermediate Hungarian learner for this one; the hosts do not speak that fast in the podcast, and the vocabulary used is not unusual. 
Podcast #3: Special Broadcasting System (SBS)
We recommend this Hungarian podcast for upper-intermediate learners who would like to listen to a podcast that covers anything and everything. SBS covers world events as well as issues and hot topics in Hungary. Besides news, they also talk about cultural matters such as music, literature, and many more.
Párnacsata translates to "pillow fight," which is a very accurate name for this Hungarian podcast. The hosts talk about very diverse topics, but they manage to stay within the boundaries of the lifestyle and fitness categories. Some of their episodes deal with moral dilemmas, how our phones control us, and healthy relationships. We recommend this podcast for intermediate Hungarian learners. 
Finally, if you don't want to go too far in your search for great Hungarian podcasts, you can find plenty of audio lessons you'll love right here! The biggest advantage of HungarianPod101's audio lessons is that we have listening exercises for Hungarian learners at every level, so you'll most definitely find the audio files best suited to you.
→ You can get a taste of what we have to offer by checking out our free lessons!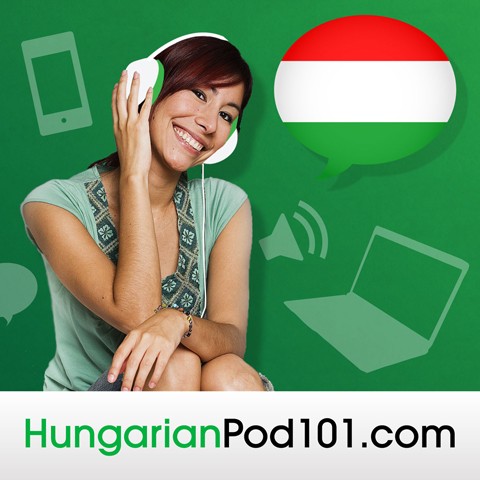 3. Tricks to Help You Learn Hungarian More Effectively with Podcasts
In this last section, we've listed some tricks and tips to help you make the most of studying with Hungarian podcasts. If you take our advice, nothing can stop you from thriving in your Hungarian listening exercises, and you'll be able to easily carry out a conversation with any local who comes your way.
Make sure you are someplace quiet.
While listening to podcasts is a great boredom-killer when commuting, it might not be the best idea when using them for language learning purposes. When you're listening to a Hungarian-language podcast, make sure to filter out as much noise as possible so you can hear every word clearly.
Try to search for Hungarian podcasts with transcripts.
This way, you can read the transcript before listening, follow along with the conversation, and even assess the conversation and what you managed to understand from it. You can also practice reading out loud once you have heard the pronunciation from the podcast.
Listen to different kinds of podcasts.
To broaden not only your vocabulary but also your vision, ideas, and opinions of the world, it is important to listen to different kinds of podcasts in Hungarian. For example, a good combination might include listening to a Hungarian news podcast, one about the economy, one about politics, and maybe a cooking or lifestyle podcast as well. Of course, there are also special podcasts for learning Hungarian—like the HungarianPod101 podcast!
Take notes.
Whether it's something interesting you heard or a new word, it is good to take notes while listening to a Hungarian podcast. Later, you can run through your notes and review keywords, essential phrases, and maybe even facts about Hungarian culture and society. You never know when having these things stored in your memory will come in handy. 
Don't hesitate to hit "replay."
If you didn't quite get something, don't be afraid to hit that replay button. We're all here to improve, and we know that practice makes perfect. Always keep trying! Replay the dialogue two or three times, and you'll most certainly get it in the end.
→ You can listen to our audio files as many times as you want. If you're ready to start, we recommend heading over to our beginner lessons!
Do you have any other tips? Please share them with us and with your fellow language learners in the comments.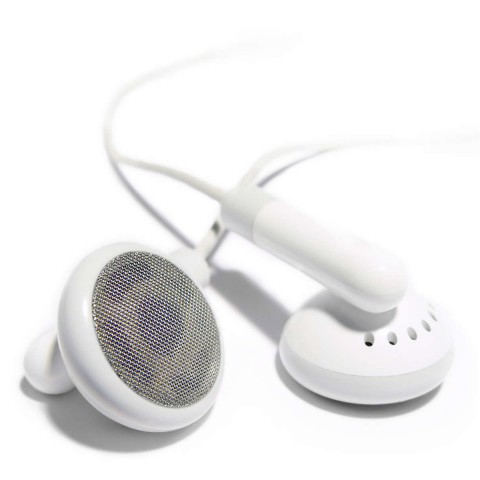 4. Keep Learning with the Top Hungarian Podcast: HungarianPod101
In this article, we have shown you some of the most popular Hungarian podcasts in a variety of categories and explained the benefits of using podcasts to learn Hungarian. To recap, you can expect: 
Improved listening skills 
A larger vocabulary
Free and accessible content
In addition, we shared some tips and tricks on how to learn Hungarian more effectively with podcasts. Remember what they were?
Listen someplace quiet
Use transcripts when available
Give yourself some variety
Take notes
Hit replay if you need to
If you would like access to tons of audio files, other study materials, and more informational blog posts on different topics, join the HungarianPod101 family. This is a great way to interact with fellow Hungarian learners and get help from real teachers whenever you need it. 
Which of the Hungarian-language podcasts sounds the most exciting to you? Let us know in the comments.